*** We provide Health & Safety CERTIFICATE as per NFPA 96 code, before and after pictures will be provided after the completion of work.
*** We are NFPA #96 CERTIFIED Kitchen Exhaust System Cleaning Company.
*** WSIB and Liability Insurance will be provided before the start of work.
Get your FREE Hood Cleaning Estimate Today
Our organization specializes in the cleaning of restaurant hoods and exhaust systems throughout the province of Ontario. From installing rooftop grease containment units to changing exhaust fan hinges, our crew is qualified and well educated in the cleaning and disinfection of the hood exhaust systems while also eliminating any impurities from the system. We are certified and trained to clean and will offer before and after images for all parties. Please contact us right away for all of your business hood cleaning and rooftop grease containment cleanup needs.
Hood Cleaning Areas Served around Ontario
Hood cleaning is essential, regardless of the type of business you operate. A clean hood helps to ensure the safety of your employees and customers, and it also helps to keep your kitchen running without hiccups.
Cleaning your hood is done in a bevy of ways, but one of the most effective methods is to hire a professional kitchen exhaust hood cleaning service. If you're a school administrator, you know that cleanliness is one of the most important aspects of food safety.
A professional exhaust hood cleaning company will come in with the proper tools and expertise required to clean your school's hoods. Among the many perks of hiring a professional cleaner is that you'll get a certificate of compliance, something that will come in handy if your school is ever inspected.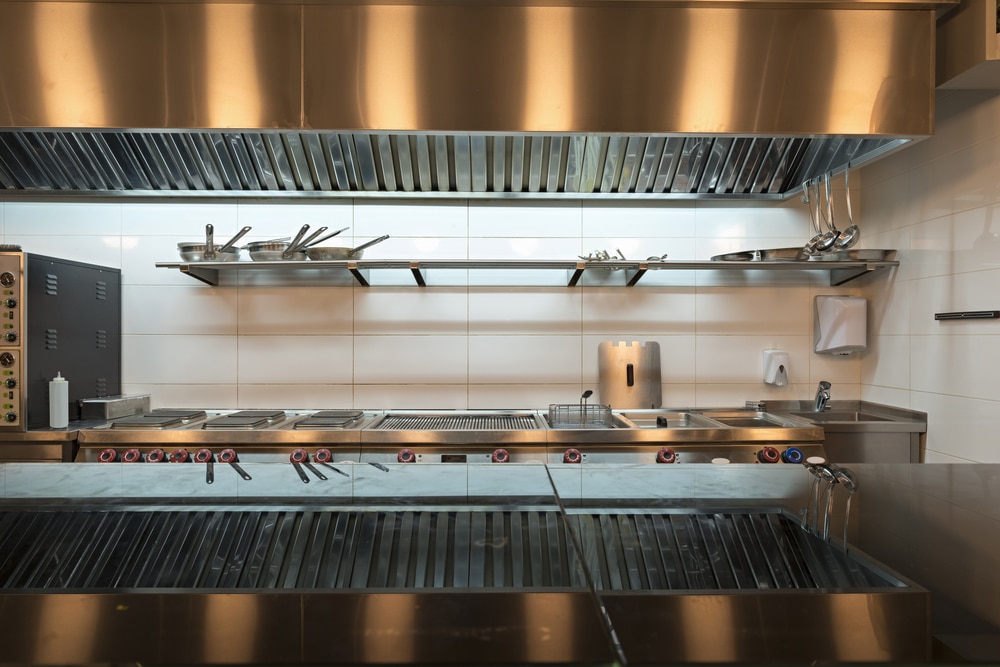 Add a header to begin generating the table of contents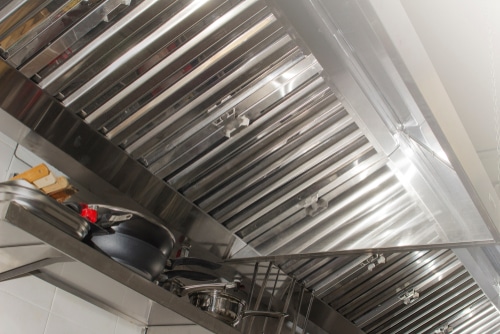 School Kitchen Exhaust Systems
Exhaust systems in commercial kitchens play a crucial role in preventing fires. They also help to control the temperature and humidity in your kitchen, which can be a breeding ground for bacteria. It makes sense to have your school's exhaust systems properly cleaned regularly. This is yet another job that's best left to the professionals.
At Ontario Hood Cleaning, we're well-equipped to handle the cleaning, repair, and installation of school kitchen exhaust systems. Dial (866) 844-1981  – your inquiries will be answered by knowledgeable customer services representatives.
Kitchen Exhaust Hood Cleaning for Schools
The kitchen is what keeps any school cafeteria running. It's where the magic happens, and it's also where fires can start if proper precautions aren't taken. Hence, you've got to have your school's kitchen exhaust hoods cleaned to prevent the likelihood of fires.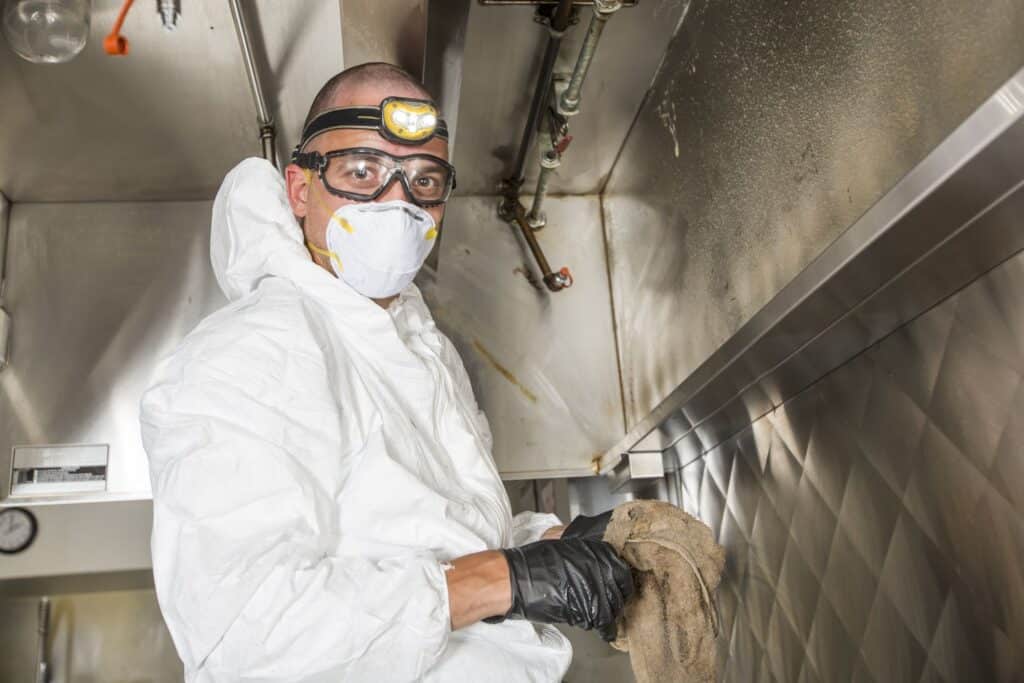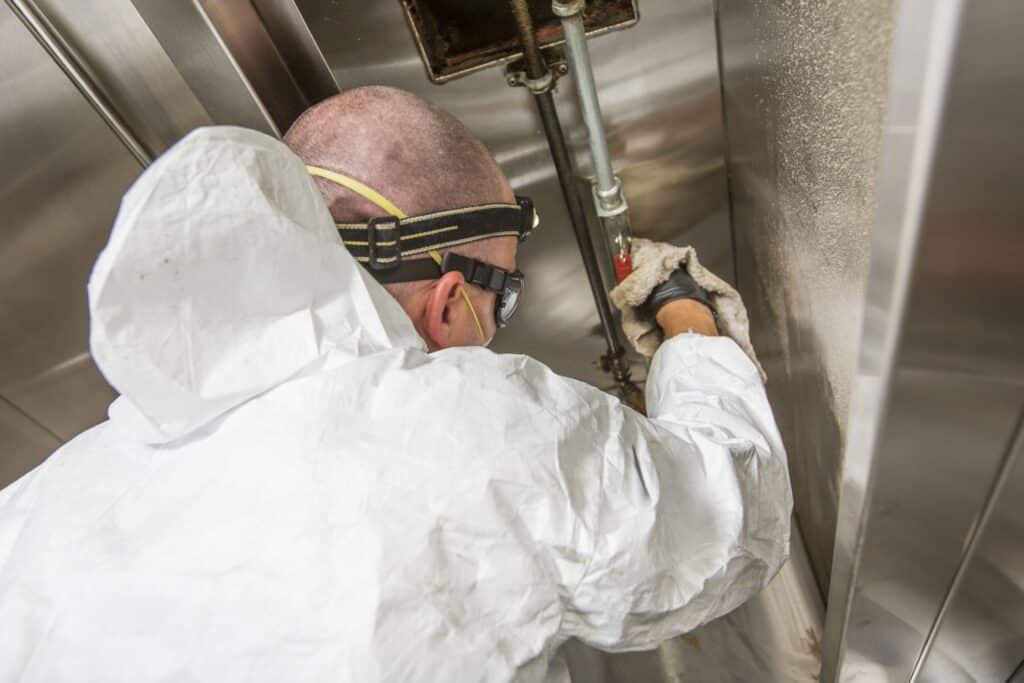 Kitchen Exhaust Cleaning for Universities
We at Ontario Hood Cleaning understand that the needs of university kitchens differ from those of other types of kitchens. That's why we offer specialized services for cleaning university kitchen exhaust hoods. We're the most qualified for this job because we've been doing it for a very long time. As they say, nothing beats experience.
Kitchen Exhaust Cleaning for Colleges
College canteens and cafeterias are as busy as any other type of food service establishment. It's one reason why the exhaust hoods must be properly maintained by a professional company like Ontario Hood Cleaning.
The challenges brought about by a busy and messy kitchen are no match for our team of highly-trained cleaners. We carry with us the know-how and the right tools to get the job done at a pace that you've never seen before. Don't forget to phone us at (866) 844-1981. If you want to talk, you can also visit us at 559 Galt St, North Bay, ON P1B 6N2.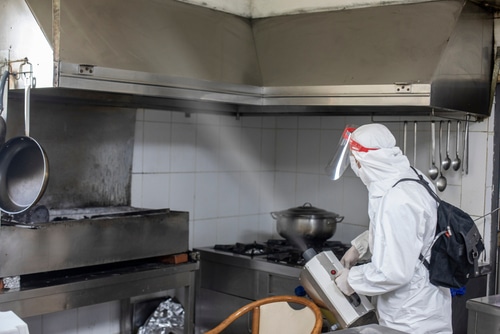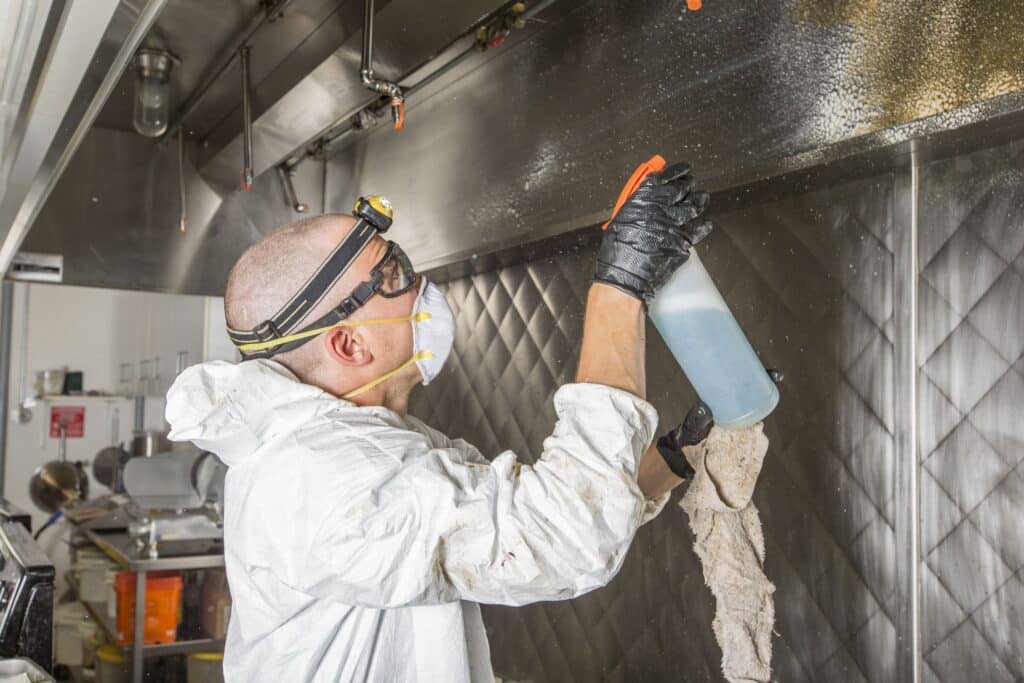 Certified Kitchen Exhaust Cleaner
A lot of people think that they can save money by cleaning their kitchen exhaust hoods themselves. But the truth is, it's a job that's best left to certified professionals. Yes, there's the option of watching YouTube tutorials, but you'll eventually realize that it's not as easy as it looks. Some aspects, i.e., ventilation control and duct work aren't meant for DIY.
Furthermore, you don't want to take the risk of damaging your hoods or putting your employees and customers in harm's way. With that said, always hire a certified kitchen exhaust cleaner whenever you need someone to clean your hoods.
Call in the experts to have someone qualified to handle your kitchen exhaust cleaning needs. Or better yet, choose Ontario Hood Cleaning-  we're the best kitchen exhaust cleaning business around. We'll provide you a hood cleaning certification, no questions asked.
Commercial Kitchen Exhaust System
The commercial kitchen exhaust system plays an irreplaceable role in a restaurant. Not only does it help to prevent fires, but it likewise keeps everything functioning efficiently.
That's why you should never take its maintenance and cleaning for granted. It's a job that's best left to the professionals, such as those of us here at Ontario Hood Cleaning. We take care of the cleaning part so you get to focus on commercial cooking operations.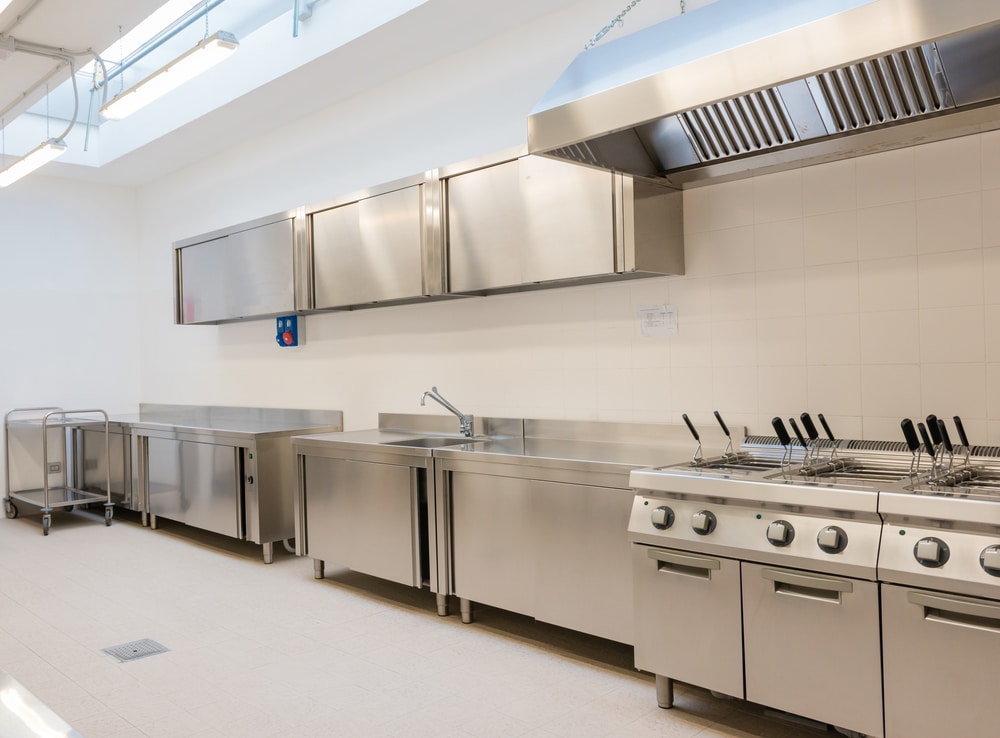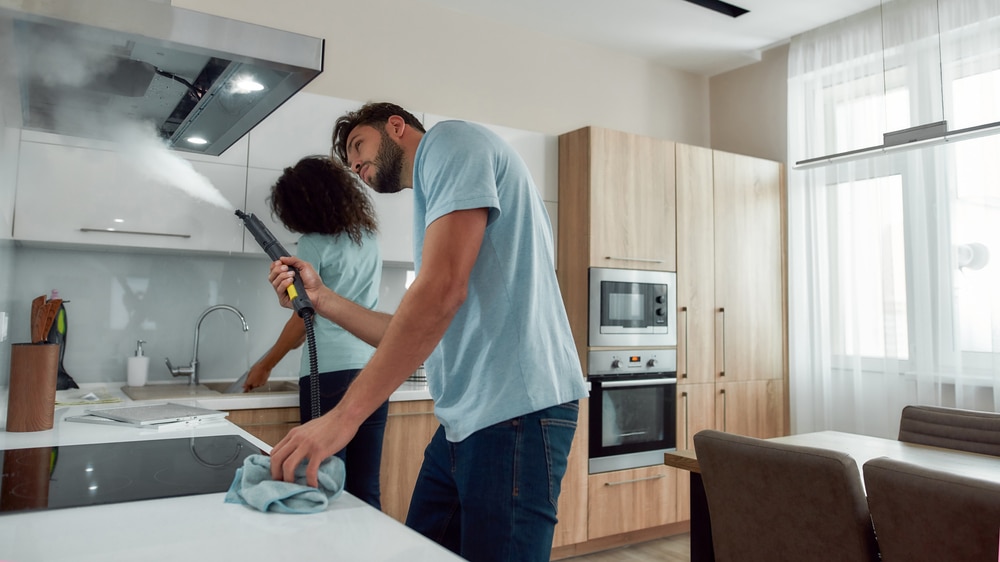 Get Your Free Hood Cleaning Estimate
Are you tired of always having to jump from one cleaning service to another? You've been duped and made to believe that all cleaning services are the same.
At Ontario Hood Cleaning, we know that this couldn't be further from the truth. We offer top-quality hood cleaning services at a price that won't break the bank. Get in touch with us at your preferred time to get a free estimate for our services.
Customer Satisfaction Guarantee
The one thing that makes us stand out from an ocean full of pretenders is our commitment to top-notch service. At Ontario Hood Cleaning, we give every client, even first-time customers, the benefit of a satisfaction guarantee. In other words, we won't rest until you're happy with the work that we've done on hood cleaning school services.
This is our way of guaranteeing that clients will keep coming back to us after the kitchen exhaust systems cleaned for the first time. It's essentially a show of good faith on our part, and it goes to prove how confident our team is in the quality of our services.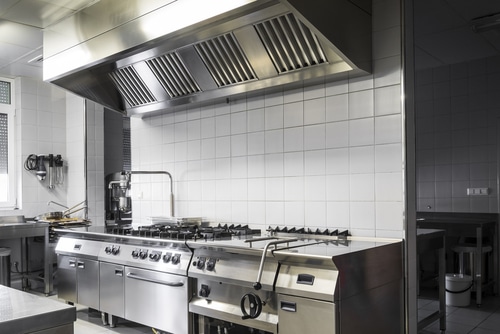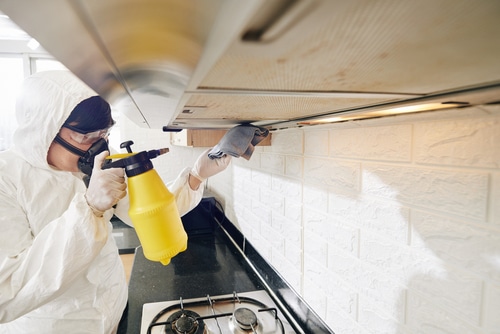 Professional exhaust cleaning
Exhaust cleaning, especially in a commercial kitchen, is not a job for amateurs. The safety of your employees and customers ought to be your top priority, and that's something that we at Ontario Hood Cleaning understand all too well. Contact us today to ensure your school kitchen is well-taken care of.
About our Hood Cleaning Services
Our kitchen hood cleaning services are comprised of the highest-quality and most experienced cleaners in the industry. We only utilize the latest and most effective cleaning equipment to get your job done as quickly and efficiently as possible.
Our services are available 24/7, so you can always count on us to be there when you need us the most. Call (866) 844-1981. We're on standby for any kitchen cleaning job.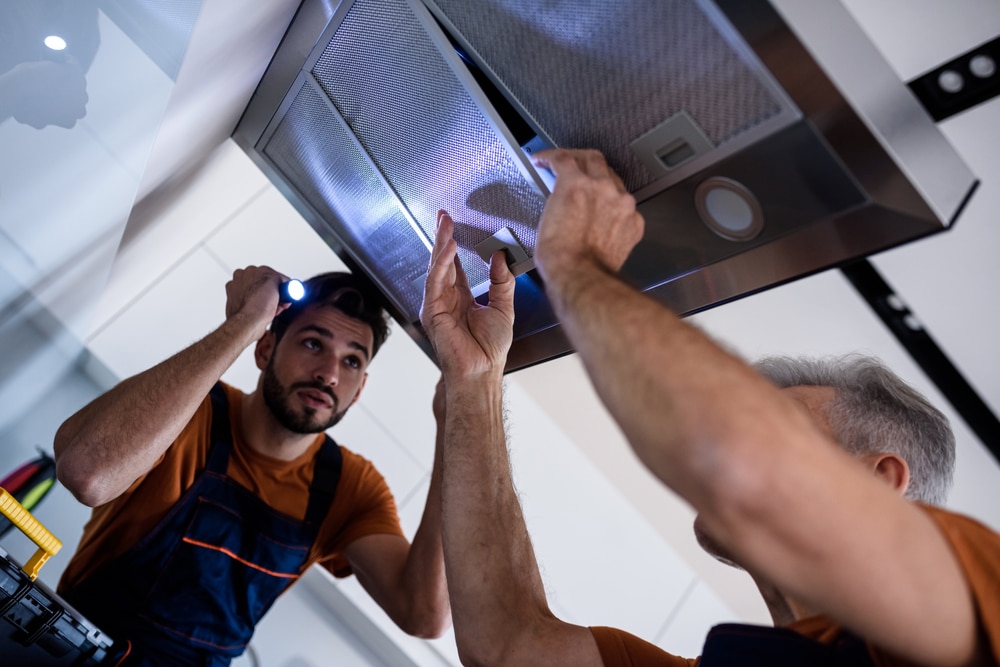 Frequently Asked Questions
How much does it cost to clean under the hood?
The cost of our kitchen hood cleaning school services depends on the size and complexity of your kitchen exhaust system. Contact us today for a free estimate.
How often do hoods need to be cleaned?
Hoods should be cleaned at least once a year, but more often if they're in constant use.
How long does it take to clean a hood?
It usually takes us about 2-3 hours to perform kitchen hood cleaning, but this may vary depending on the size and brand of your equipment.
What People Are Saying
See what our customers are saying about us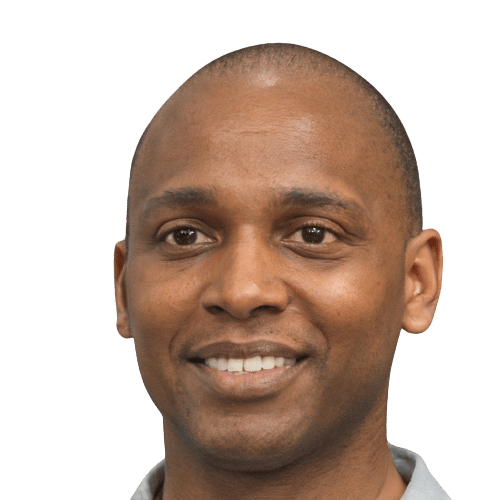 We own a restaurant in Windsor ON and hired this company to clean our overhead kitchen exhaust systems. They did an excellent job, we fast and thorough and gave us our certificate for insurance and our records. Thanks for a great job.
100% satisfied with the cleaning of our kitchen exhaust hoods. Thank you
Kudos to the team at Ontario Hood Cleaning really happy with how fast and efficient they were when cleaning our kitchen exhaust hoods keeping the mess to a minimum and completely cleaned up after the job was completed. Thank you.
Ontario Hood Cleaning
559 Galt Street, North Bay, ON P1B 5M6
(866) 844-1981