Nursing Home Hood Cleaning
*** We provide Health & Safety CERTIFICATE as per NFPA 96 code, before and after pictures will be provided after the completion of work.
*** We are NFPA #96 CERTIFIED Kitchen Exhaust System Cleaning Company.
*** WSIB and Liability Insurance will be provided before the start of work.
Get your FREE Hood Cleaning Estimate Today
Our organization specializes in the cleaning of restaurant hoods and exhaust systems throughout the province of Ontario. From installing rooftop grease containment units to changing exhaust fan hinges, our crew is qualified and well educated in the cleaning and disinfection of the hood exhaust systems while also eliminating any impurities from the system. We are certified and trained to clean and will offer before and after images for all parties. Please contact us right away for all of your business hood cleaning and rooftop grease containment cleanup needs.
Hood Cleaning Areas Served around Ontario
Nursing Home Hood Cleaning
A nursing home is a delicate environment, a place where people go to receive care and assistance. The last thing anyone wants to see is for a nursing home to be anything less than clean, safe, and comfortable.
Regrettably, due to the nature of the facility, nursing homes can sometimes be difficult to keep clean. There are a lot of people in close quarters, which can lead to the spread of germs and illness. There is also a lot of equipment and furniture, which can make it difficult to clean all the nooks and crannies.
And on top of all that, there is the constant traffic in and out of the kitchen, where food is prepared. This can lead to grease and grime buildup, which is not only unsightly but can also be dangerous.
Ontario Hood Cleaning wants to help you keep your nursing home kitchen in the best possible condition. We offer hood cleaning services that will remove all the grease and grime from your kitchen exhaust system. We likewise perform general cleaning in your kitchen that assures a safe and clean environment for your staff and residents.
Our number one priority is ensuring the kitchen doesn't become a safety risk to the entire facility. As such, we use only the best and most effective cleaning products available. We also follow all industry safety standards to ensure a safe and thorough clean.
Call Ontario Hood Cleaning today to learn more about our services or to schedule a free consultation. We're excited about the prospect of helping you keep your nursing home clean, safe, and comfortable for all.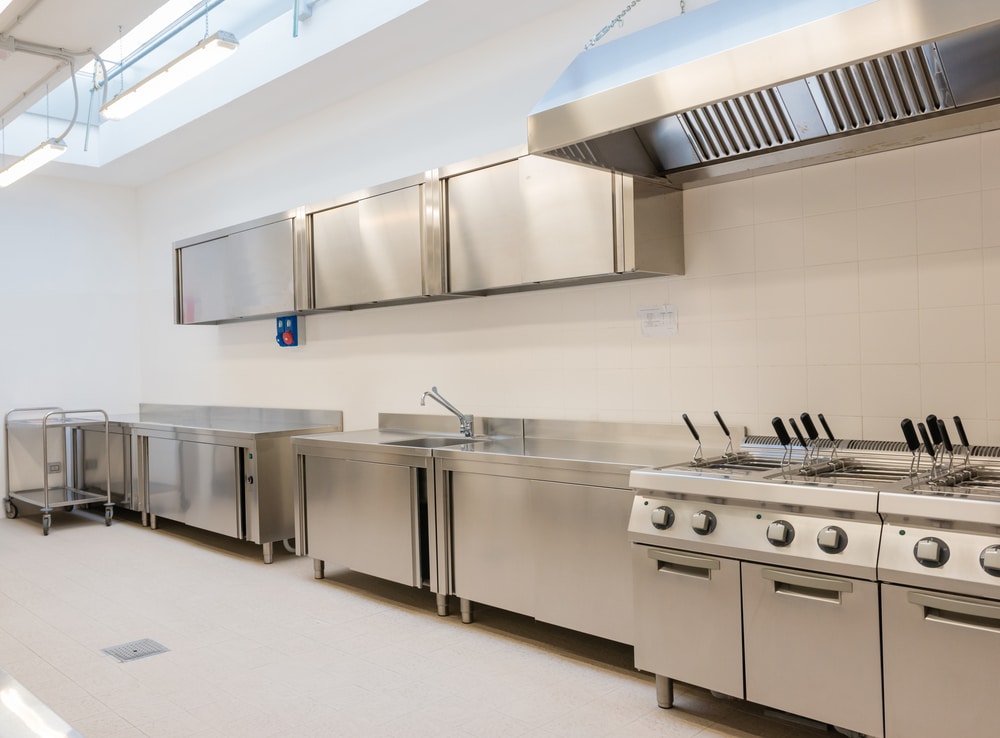 Add a header to begin generating the table of contents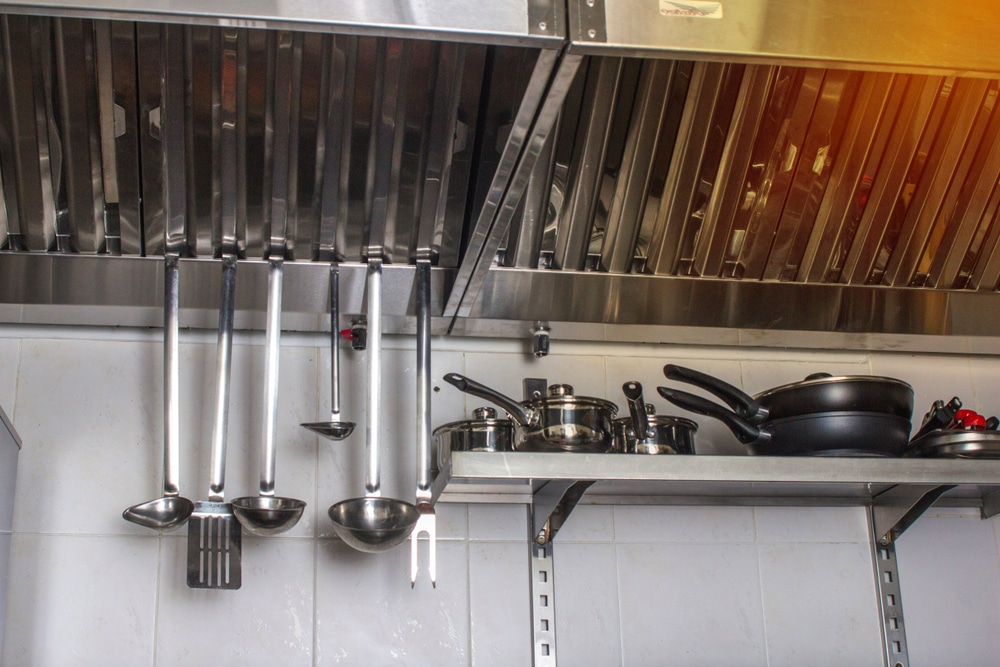 Long Term Care Homes Kitchen Exhaust Cleaning
Ontario Hood Cleaning is dedicated to providing the highest quality hood cleaning services to all of our clients. And did you know that we're also in the business of cleaning long-term care home kitchens?
The home care kitchen – it's where residents gather to socialize, where staff prepare meals, and where a lot of the daily interactions take place. But because it's the focal point of the facility, it can also be one of the dirtiest and most dangerous areas. With all the activities that go through it all day, it's no wonder that built up grease and grime will surface in appliances, and in the ventilation system.
It's for this reason that a regular cleaning schedule must be in place – to get rid of everything that contributes to the likelihood of a fire. Not only that, the buildup of all sorts of debris means the kitchen will eventually become a filthy and unhealthy place to be.
At Ontario Hood Cleaning, we can never allow that to happen. We offer comprehensive hood cleaning services for all types of long-term care home kitchens. We'll thoroughly clean every corner and part of the kitchen, using only the best products with no harmful chemicals. We'll also test and inspect the ventilation system to make sure it's in good working order.
Dial (866) 844-1981 or you may visit our website at  https://hood-cleaning.ca/. Don't wait until it's too late – call us today to schedule a free consultation.
Long Term Care Fire Safety
Fire safety is of utmost importance in a long term care facility. This is because residents are typically older and may not be able to evacuate the premises as quickly as an individual who is younger and more mobile.
There are a few things you can do to help ensure the safety of your residents in the event of a fire. First, make sure that all exits are well-marked and easily accessible. Second, have a fire drill at least once a month so that everyone knows what to do in the event of an emergency. Third, see to it that all electrical appliances are in good working order and that there are no frayed wires or other potential hazards.
And last but not least, have your kitchen exhaust system cleaned regularly by a professional hood cleaning company. A dirty and greasy ventilation system is a major fire hazard. By having it routinely cleaned, you can help reduce the risk of a fire starting in your kitchen.
Ontario Hood Cleaning offers comprehensive hood cleaning services for all types of long-term care facilities. We're the industry's best and most experienced hood cleaners, and we're committed to providing the highest quality services possible.
For more info, questions, or to book a free consultation, don't forget to call us at (866) 844-1981. We're raring to answer all your questions.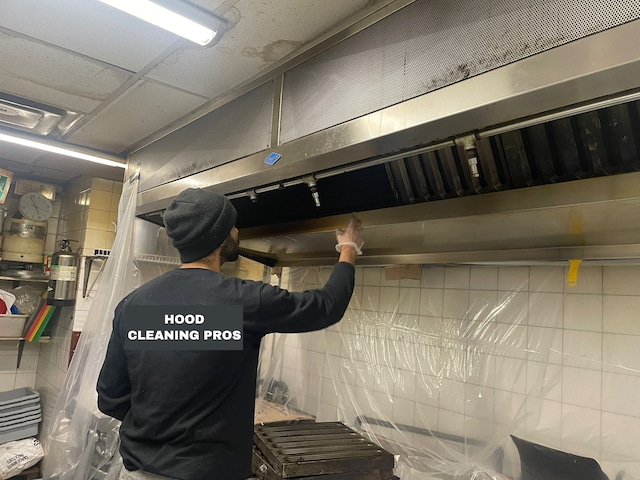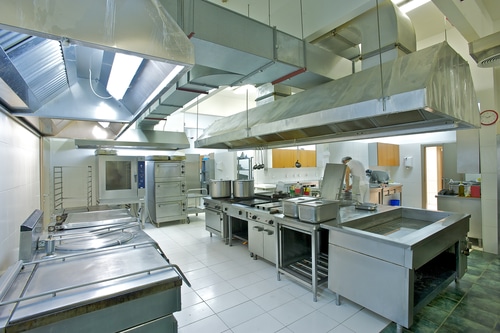 Hospital Kitchen Exhaust Cleaning Company
Hospital kitchens are a breeding ground for all sorts of bacteria and other contaminants. This is because they're constantly being used to prepare food for patients, staff, and visitors.
And with all the activity that goes on in a hospital kitchen, it's no wonder that grease and grime will accumulate on surfaces, in appliances, as well as the ventilation system. If not cleaned regularly, these contaminants can lead to the spread of illness and disease.
But the biggest risk of all is that of a fire. In Ontario, two out of five hospital fires start in the kitchen. It doesn't take a genius to realize that a dirty and poorly-maintained ventilation system is a major fire hazard.
It's for this very reason why we put high value in keeping the kitchen exhaust system clean, especially in facilities where so many people reside. 
Ontario Hood Cleaning is a hospital kitchen exhaust cleaning company that specializes in the thorough cleaning of all types of hospital kitchens. We commit to the use of the best products and equipment, and our team of experienced hood cleaners will guarantee that no area of the kitchen is left untouched.
Our kitchen exhaust cleaning process is made up of the following:
1 – Thorough cleaning of all surfaces, appliances, and equipment
2 – Testing and inspection of the ventilation system
3 – Cleaning of the ductwork and exhaust fans
4 – Sanitization of the kitchen to prevent the growth of bacteria and other contaminants
5 – Degreasing the kitchen to remove all traces of grease and grime
If you're looking for a hospital kitchen exhaust cleaning company that does it all, look no further than Hood-Cleaning Ontario. You no longer need to go to other companies for different services – we have everything you need under one roof.
For a free consultation, dial (866) 844-1981. We're one of the very few service companies in Toronto that can give you emergency services 24 hours a day, 7 days a week. So don't think twice about calling us when you need us.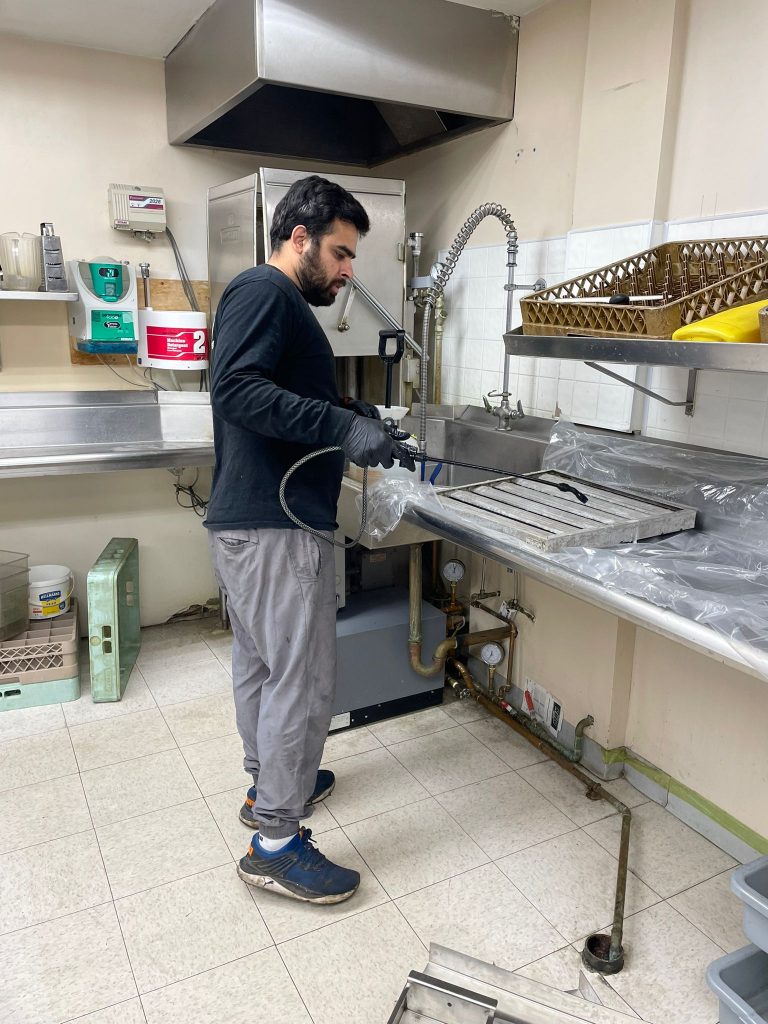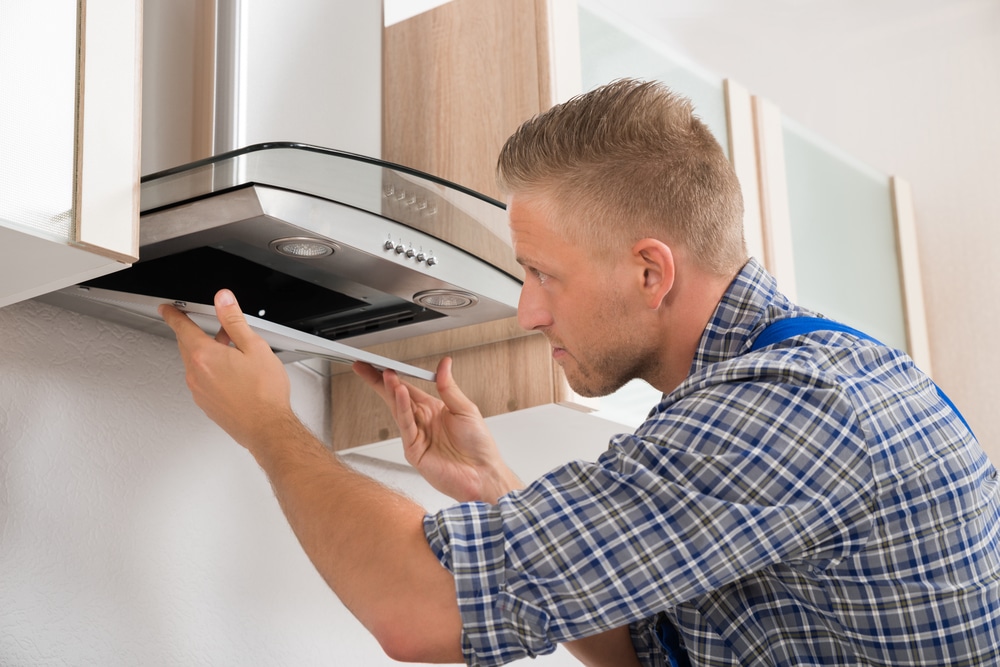 So, how does commercial hood cleaning work?  In a nutshell, it's the process of removing all the grease and grime that's built up in your kitchen's hood, vent, and duct system.
And it's crucial to have this done at least once every few months, or as needed. The rationale is quite obvious: build-up of grease and grime will translate to a fire hazard. In fact, this is one of the top reasons why fires start in commercial kitchens.
Ontario Hood Cleaning is a leading commercial hood cleaning company that services all types of businesses – from small diners to large restaurants. We have a team of experienced hood cleaners who come equipped with the formal training and certifications to handle any kind of job.
Our commercial hood cleaning services are designed to meet the specific needs of each client, and we always go above and beyond to exceed expectations. We use only the best products and equipment, and our team is constantly updating their skills so that they're always up-to-date with the latest industry trends.
Kitchen exhaust systems in commercial settings go through a lot of wear and tear. The fact that they're being constantly used throughout the day means they need some of your attention sooner or later.
The main weakness of an exhaust system is the propensity to collect or gather grease. This is especially true for those that are located above cooking equipment like ovens and fryers. Over time, the grease will cake onto surfaces and will become harder and harder to remove.
And if you don't routinely clean it, this build-up will eventually lead to a fire – one of the most common causes of fires in commercial kitchens.
A kitchen exhaust system cleaning from Ontario Hood Cleaning will remove all the grease and grime from your system and restore it back to its original condition.
You probably wonder why should someone else clean the exhaust system when you have the kitchen staff to take care of it. Well, the answer is simple: they don't have the training or knowledge to do a thorough job.
Cleaning an exhaust system is more than just taking a hose and spraying water on it. It's a delicate process that requires the use of specialized products and equipment. It's also something that should only be done by those who are properly trained.
At Ontario Hood Cleaning, we employ people who've been there and done that. They've been cleaning exhaust systems for years, and they know exactly what to do to get your system clean – without damaging it.
So, if you're in need of a hospital kitchen exhaust cleaning company that does it all, look no further than Ontario Hood Cleaning. Call our service representatives at (866) 844-1981.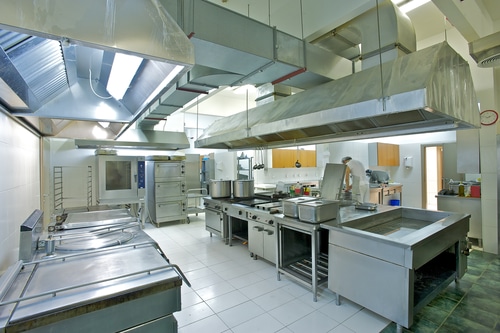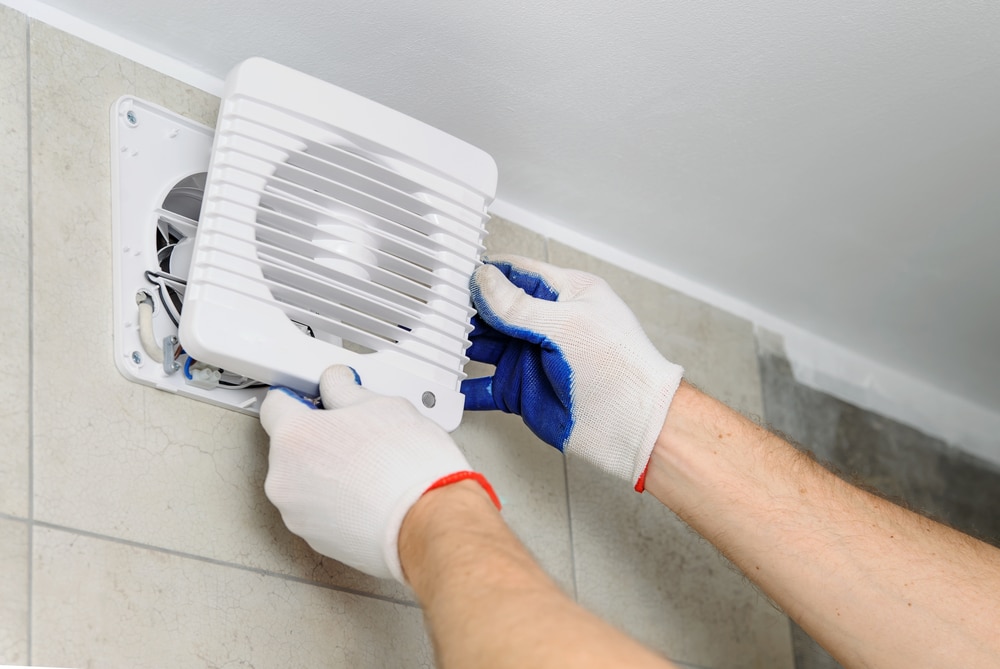 Like all other components or parts of the kitchen exhaust system, the exhaust fan also needs to be routinely cleaned. The fan isn't spared of the vulnerability to grease and grime build-up, and if left unchecked, it ceases to function and could lead to an over-pressurized system.
An exhaust fan that's not working properly is a fire hazard. It puts too much strain on the other parts of the system, and this could cause breakage or a leak – both of which could lead to a fire.
The exhaust fan is the workhorse of the kitchen exhaust system. It's responsible for drawing out all the hot air, smoke, and grease from cooking. And because of this, it's constantly working – which makes it more susceptible to build-up.
Regular cleaning from Ontario Hood Cleaning will prolong the life of your exhaust fan and prevent it from breaking down. Our team of highly trained hood cleaners will take care of everything – from disassembling the fan to cleaning each individual component.
Don't wait for your exhaust fan to break down before you have it cleaned. Call Ontario Hood Cleaning at (866) 844-1981 and schedule a cleaning right away.
Grease removal devices, also known as grease traps, are an important part of the kitchen exhaust system. They're installed between the hood and the fan, and their purpose is to catch all the grease before it has a chance to reach the fan.
Grease traps come in different sizes and shapes, but they all work in essentially the same way. They have a series of baffles or traps that slow down the flow of grease, giving it time to cool down and solidify. Once the grease has solidified, it can then be easily removed.
You must routinely clean your grease removal device, as even a small amount of build-up can clog the traps and cause the grease to bypass them entirely. When this happens, the grease will go straight to the fan – and we all know what that means.
Cleaning a grease removal device is not something that should be done by anyone other than a professional. The process is delicate, and if not done correctly, could damage the device.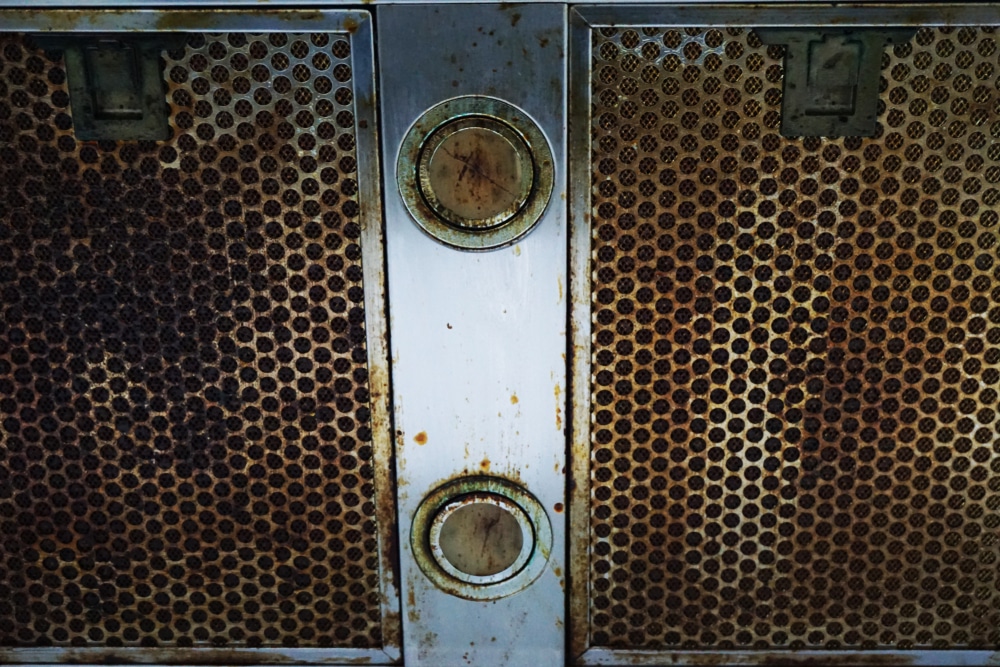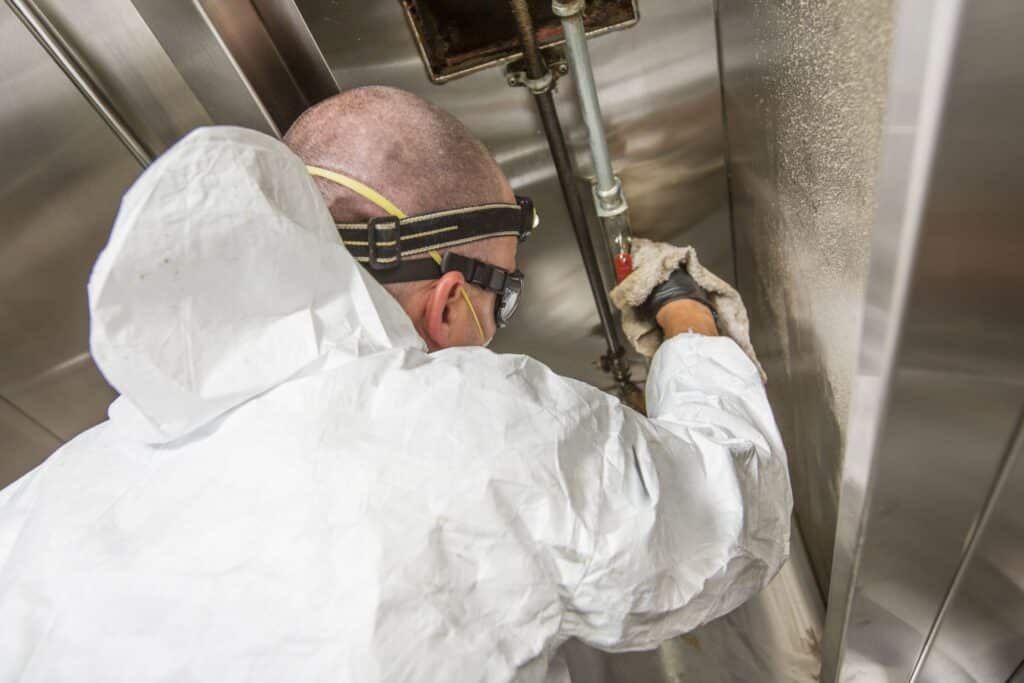 Get Your Free Hood Cleaning Estimate
We at Ontario Hood Cleaning embrace the concept of preventative maintenance. Therefore, we offer free estimates for all our potential customers.
We want you to know exactly what you're getting when you hire us, and we want you to be comfortable with our services. That's why we offer a free, no-obligation estimate for all our hospital kitchen exhaust cleaning services. To get yours, just dial (866) 844-1981.
Customer Satisfaction Guarantee
All our customers in Ontario deserve the best possible service, which is why we offer a customer satisfaction guarantee. Learn more about this perk by calling (866) 844-1981.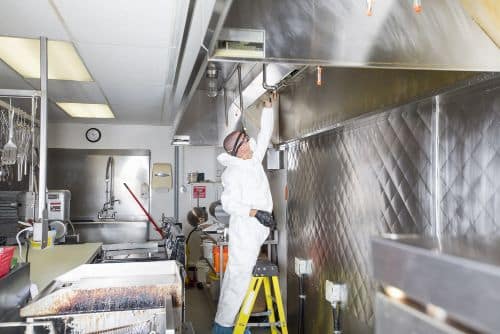 What People Are Saying
See what our customers are saying about us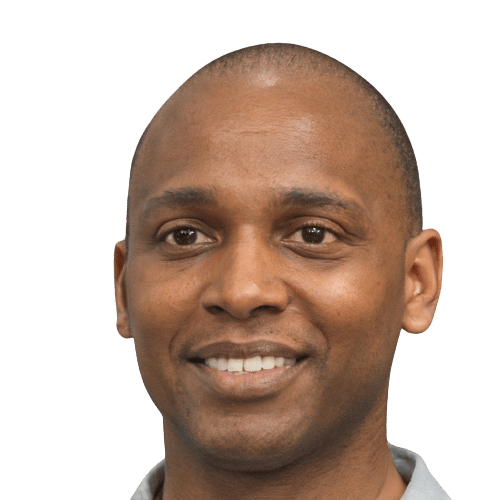 We own a restaurant in Windsor ON and hired this company to clean our overhead kitchen exhaust systems. They did an excellent job, we fast and thorough and gave us our certificate for insurance and our records. Thanks for a great job.
100% satisfied with the cleaning of our kitchen exhaust hoods. Thank you
Kudos to the team at Ontario Hood Cleaning really happy with how fast and efficient they were when cleaning our kitchen exhaust hoods keeping the mess to a minimum and completely cleaned up after the job was completed. Thank you.
Ontario Hood Cleaning
559 Galt Street, North Bay, ON P1B 5M6
(866) 844-1981