Long Term Care Home Kitchen Exhaust Cleaning
*** We provide Health & Safety CERTIFICATE as per NFPA 96 code, before and after pictures will be provided after the completion of work.
*** We are NFPA #96 CERTIFIED Kitchen Exhaust System Cleaning Company.
*** WSIB and Liability Insurance will be provided before the start of work.
Get your FREE Hood Cleaning Estimate Today
Our organization specializes in the cleaning of restaurant hoods and exhaust systems throughout the province of Ontario. From installing rooftop grease containment units to changing exhaust fan hinges, our crew is qualified and well educated in the cleaning and disinfection of the hood exhaust systems while also eliminating any impurities from the system. We are certified and trained to clean and will offer before and after images for all parties. Please contact us right away for all of your business hood cleaning and rooftop grease containment cleanup needs.
Hood Cleaning Areas Served around Ontario
Long Term Care Home Kitchen Exhaust Cleaning
If you manage a long term care home, and one day you find yourself in the kitchen, wondering where all that grease and grime came from, it's time to give us a call.
The kitchen produces all sorts of debris, from smoke, oil, and grease to food particles and dust. All those things that go up in the air find themselves going through the exhaust system. Now, imagine a kitchen that operates round the clock. All that debris can really build up, and before you know it, your exhaust system is a clogged, greasy mess.
When the exhaust system gets riddled with grease and grime, it's not only unsightly, it's also a fire hazard. A clogged exhaust system can lead to a dangerous build-up of heat, which can easily ignite any grease or oil that's accumulated.
So, keeping the kitchen exhaust system clean is a no-brainer. Since the kitchen in a long term care facility is always busy, frequent (and regular) cleaning is non-negotiable.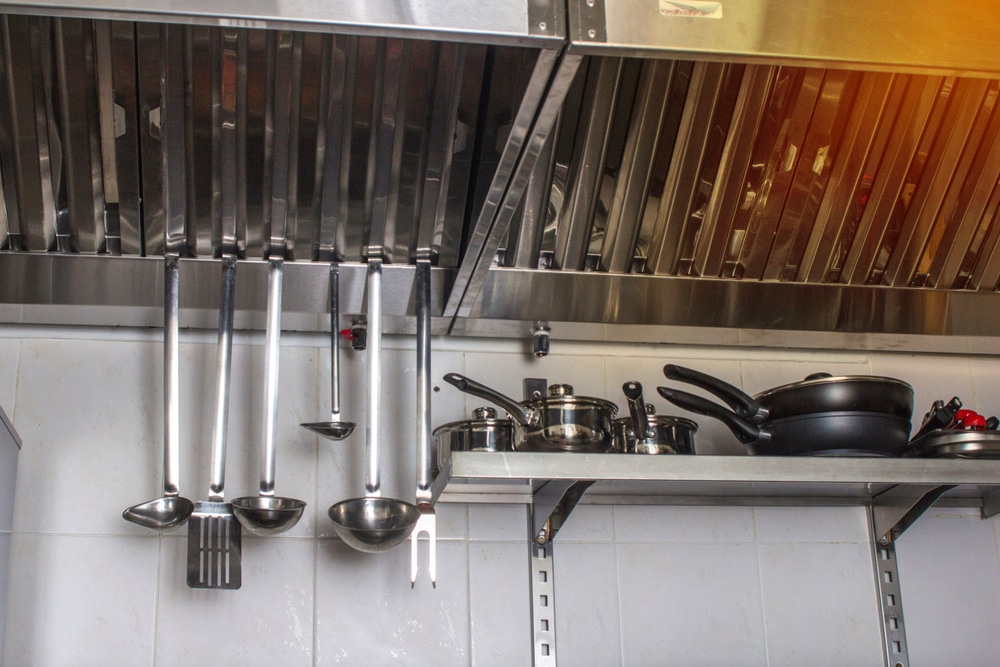 Add a header to begin generating the table of contents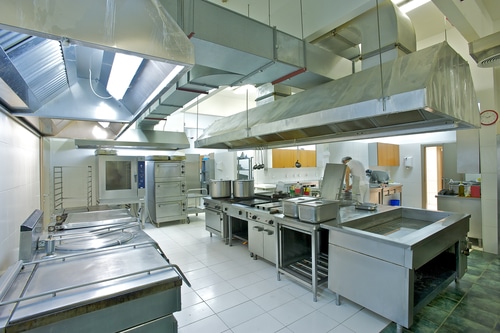 Kitchen Exhaust Cleaning Services
Ontario Hood Cleaning is the go-to company for long term care home kitchen exhaust cleaning. Our full-service approach includes a complete inspection of your system to ensure it is operating properly and up to code.
We then clean all components of the system, from the hood and filters to the ductwork and exhaust fan. Our team will also provide you with a comprehensive report that details the condition of your system and makes recommendations for any necessary repairs or improvements.
Should you need any kind of cleaning service for your exhaust system or the hood, then let's talk business. Give us a call at 866) 844-1981. We're honoured to solve your predicament.
For your kitchen exhaust cleaning needs, Ontario Hood Cleaning is a clear choice. Our team comes with guns blazing – that is, with the right equipment and an unrivalled level of expertise.
As a result, we're able to take on any cleaning challenge, no matter how big or small. From simple ductwork cleaning to complex system repairs, we can handle any kitchen throws at us.
A kitchen exhaust system is quite complicated equipment. It's unassuming at first glance, but its role in a kitchen setup is irreplaceable. The system is responsible for drawing out smoke, heat, grease, and odours from the cooking area.
It then deposits them outside through a series of ducts. The kitchen hood is the most visible part of the exhaust system. It's the metal canopy that's installed above the stovetop or cooktop.
The hood's primary purpose is to capture smoke and odours before they have a chance to spread throughout the kitchen.
But the kitchen hood is not the only component of the exhaust system. The ductwork is also a crucial part of the system. It's hidden from view, but it plays an essential role in drawing out smoke and other airborne contaminants from the kitchen.
And then there's the exhaust fan. It's located at the end of the ductwork and is responsible for pushing all the captured smoke, heat, and grease out of the building.
The exhaust fan is the workhorse of the system and needs to be powerful enough to handle the volume of air that's being moved. It also needs to be durable enough to withstand the corrosive nature of the contaminants it's dealing with.
That's why commercial kitchen exhaust fans are typically made from stainless steel. It's a material that can handle the elements and will last for many years with proper maintenance.
All these parts will eventually need deep cleaning services – a task that not everyone is willing or capable of doing.
At Ontario Hood Cleaning, it's our pleasure to do the literal dirty work on your behalf. The kitchen staff and cleaning crew on your long term care home don't deserve to breathe in foul odours and dangerous contaminants.
And with our help, they won't have to. We'll make sure that your kitchen exhaust system is as clean as the day it was installed. Contact us today to get some more info on our services or to book a cleaning appointment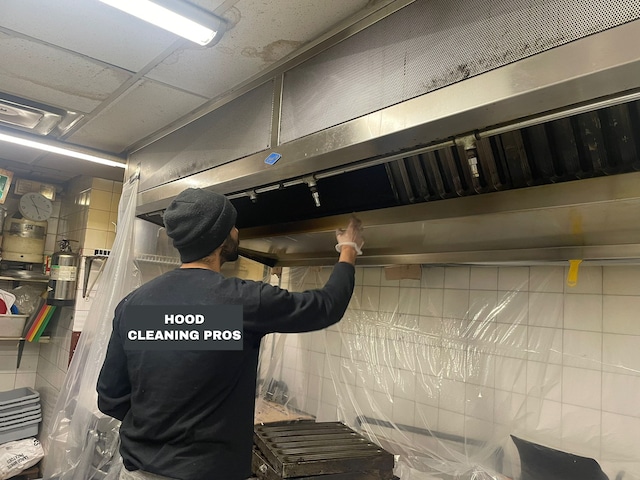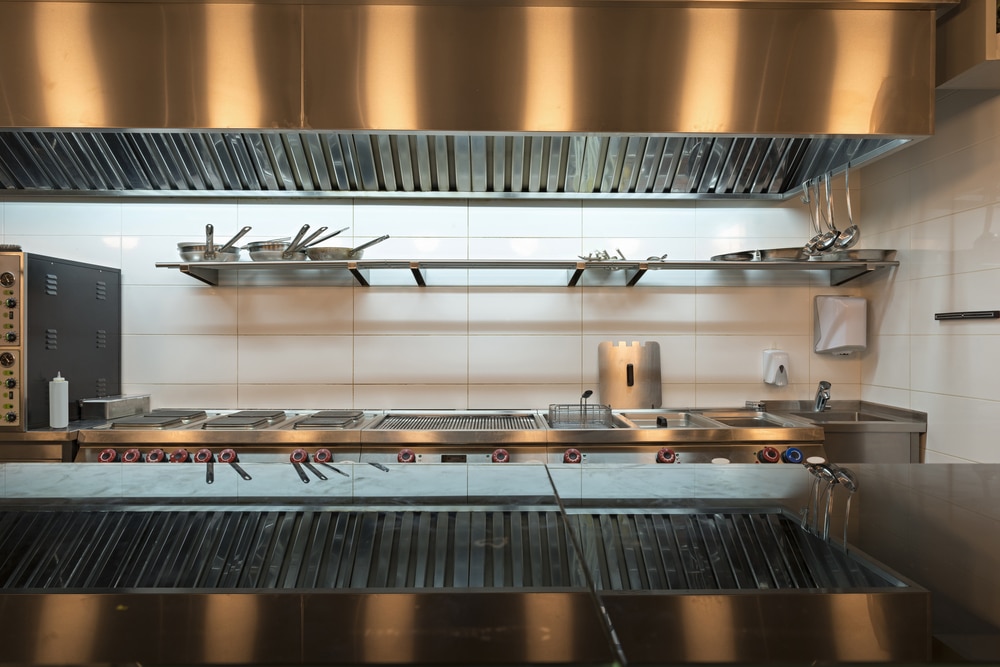 The exhaust system in a commercial kitchen deserves a break. It doesn't mean it needs to stop functioning, though. A nice cleaning job would do just fine. With all the stress it goes through, the occasional cleanse is the least you can do.
Ontario Hood Cleaning is the name to remember when it comes to kitchen exhaust cleaning. Give us a call and we'll be right up to the task, no ifs and no buts. Dial (866) 844-1981 so we can discuss a cleaning program for your long term care facility.
Preventing grease buildup in your kitchen exhaust system is of paramount importance, especially if you cater to several residents, customers, or clients in one roof.
The last thing you want is a grease fire that could potentially damage your commercial kitchen – or worse, endanger the lives of people in your long term care facility.
Ontario Hood Cleaning can help you with that. We propose an annual maintenance program that will clean your exhaust system from top to bottom, eliminating all the grease and grime that's accumulated over time.
Our team of certified cleaners will make sure that your system is cleaned according to the standards prescribed by the National Fire Protection Association (NFPA). We'll keep your kitchen exhaust system clean while you keep your people safe.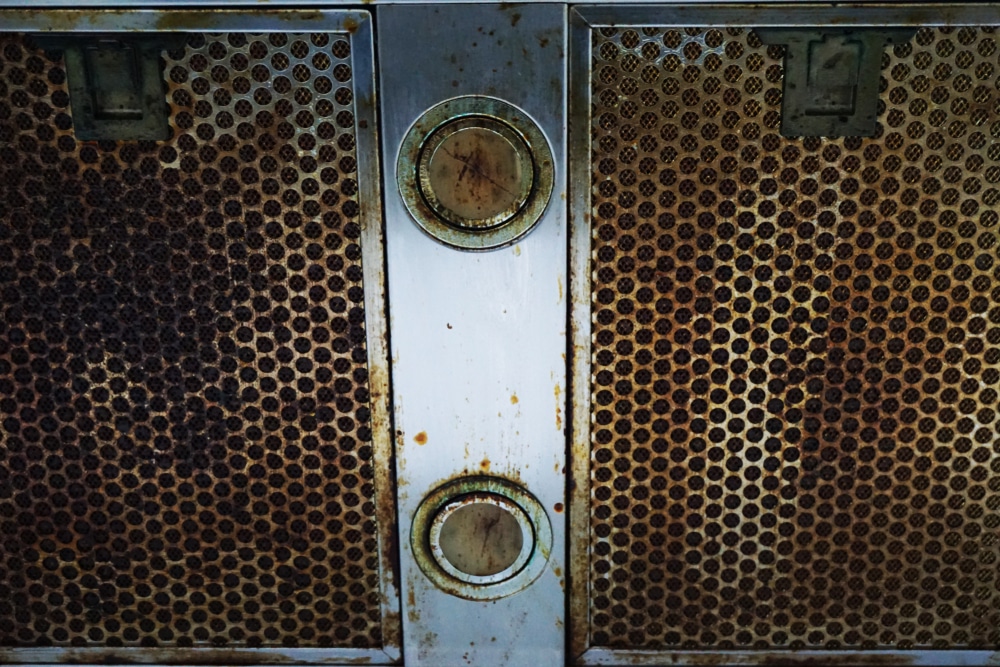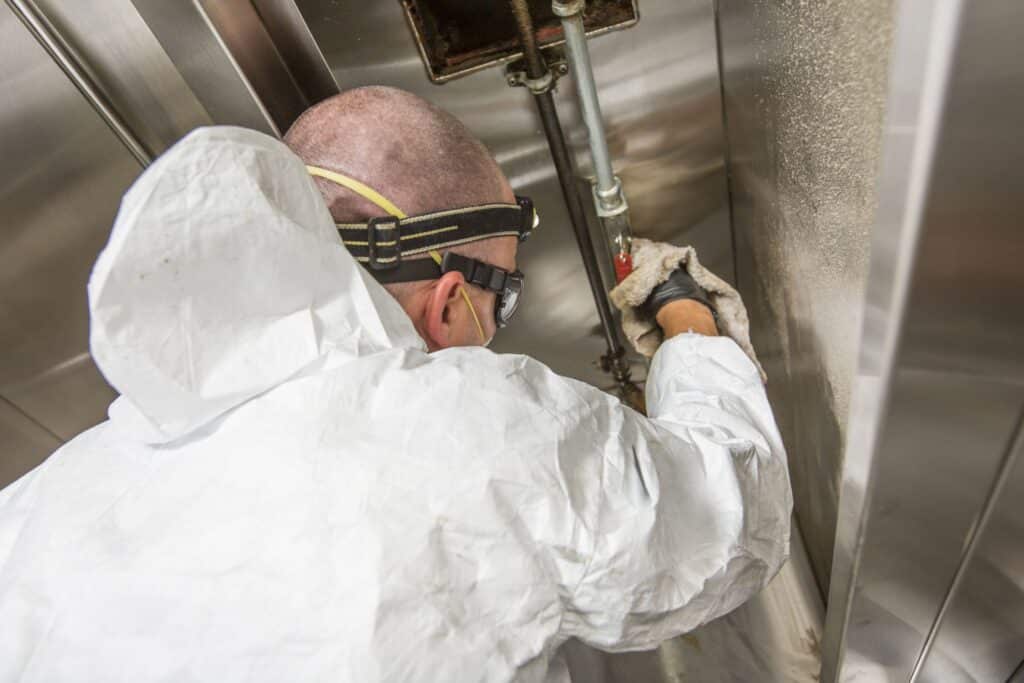 Get Your Free Hood Cleaning Estimate
The best thing about working with Ontario Hood Cleaning is you're getting a free and no-obligation estimate. The moment you make that call, we'll send one of our highly trained cleaning specialists to your location to take a look at your hood system and give you an estimate.
And because we're the leading provider of hood cleaning services in Ontario, you can be sure that you're getting the best possible price.
So don't wait any longer, call Ontario Hood Cleaning at (866) 844-1981. Remember, this one's on us!
Customer Satisfaction Guarantee
Our confidence in our work is exemplified by the company-wide policy of handing our a customer satisfaction guarantee. In other words,  if you're not happy with the work we've done, we'll make it right – no questions asked.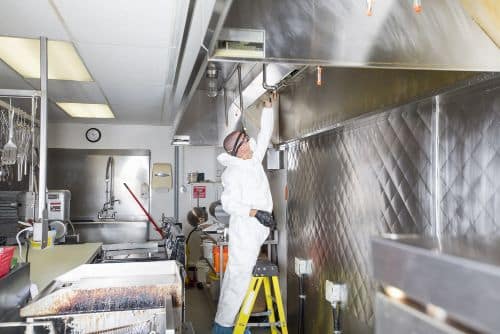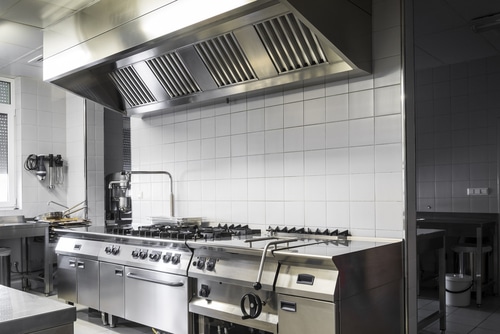 Your Kitchen Range Hood Could Be Filthy
You may not see it, but your kitchen range hood could be covered in grease, dirt, and debris. If it's been ages since it was last cleaned, it could be putting your health at risk. That's why it's imperative that you have it cleaned regularly by a professional.
The truth is one out of three kitchen exhaust systems in a long term care facility in Ontario has not undergone any cleaning from the day it was installed. That's an alarming trend, considering the importance of keeping these systems clean.
A dirty and filthy kitchen range hood is more than just an unsightly mess – it's also a potential health hazard. The grease and dirt that build up on these systems will create a fire hazard, and the airborne contaminants could be a cause for lingering respiratory problems.
THE SIGNS OF A KITCHEN HOOD THAT NEEDS DEEP CLEANING INCLUDE:
A greasy film on the hood or exhaust fans

An increase in grease build-up on surrounding surfaces

A burning smell coming from the hood

Visible dirt and debris on the hood or exhaust fans
Have your system checked out by our qualified technicians. Once a report is made, you'd be glad you did!
Disinfection & Sanitization Services for Ontario Commercial Long-Term Homes
Commercial long-term homes in Ontario require frequent disinfection and sanitization for obvious reasons. The resident population is composed of elderly individuals who are more vulnerable to contracting diseases.
In order to ensure their safety and well-being, these homes ought to follow a strict cleaning and disinfection protocol.
Ontario Hood Cleaning offers comprehensive cleaning and disinfection services for commercial long-term homes in the province. We use EPA-approved products and follow all the necessary guidelines to ensure that your facility is clean and safe for your residents.
Our services include:
Cleaning and disinfecting of all high-touch surfaces

Cleaning and disinfecting of kitchen exhaust systems

Sanitizing of laundry areas

General cleaning and maintenance of common areas
Our full-service package means you don't have to look somewhere else to get the job done. We'll take care of everything so you can focus on the foremost task – taking care of your residents.
For a free estimate, call us at (866) 844-1981. We'll be there when you call.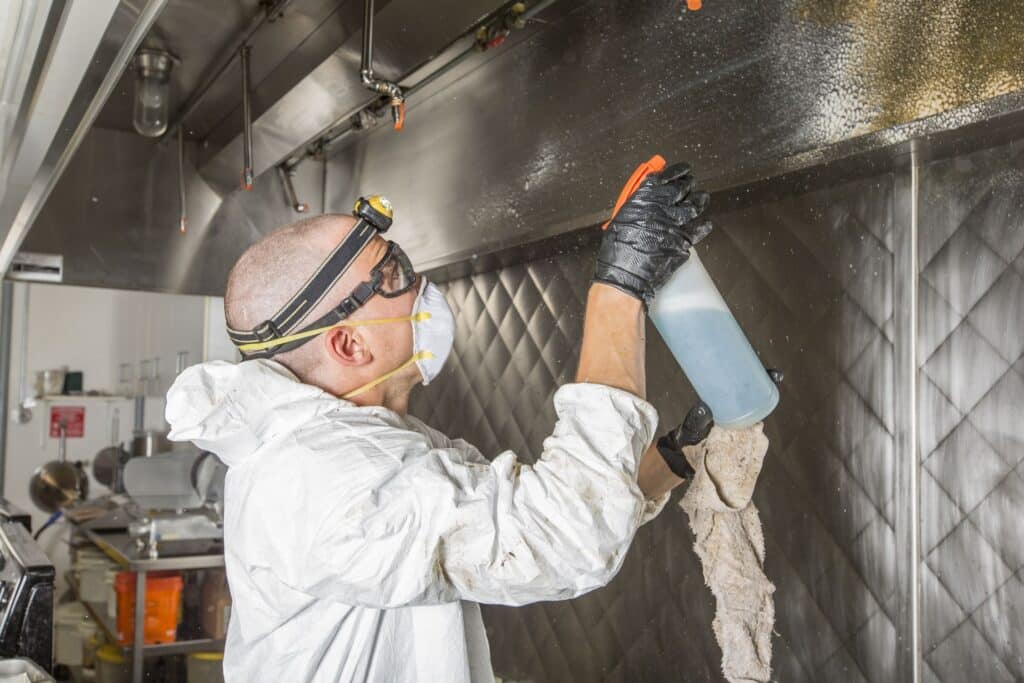 Hood Cleaning & Kitchen Exhaust Cleaning Specialists serving Ontario Canada
Ontario Hood Cleaning has been providing professional hood cleaning and kitchen exhaust cleaning services to businesses in Ontario for over two decades. We are a family-owned and run business, and we take pride in our work.
We put a premium on a clean and well-maintained kitchen exhaust system. Not only will it ensure the safety of your employees and customers, but it also helps to prolong the life of your equipment.
A clean exhaust system also means better airflow and ventilation, which leads to improved indoor air quality. This is crucial, especially in commercial kitchens where there is a lot of cooking going on.
EXPECT TOP-NOTCH QUALITY FOR THESE SERVICES:
-Hood cleaning

Kitchen exhaust cleaning

Duct cleaning

Fan cleaning

Ventilation system cleaning
Allow us to serve you with excellence. Contact us at your most convenient time.
Exhaust Fan Hinges and Installation ON
The kitchen exhaust fan is made up of several moving parts. And because it works by circulating air and preventing grease and smoke from building up, you must see to it that it's in good working order..
One of the parts that need regular maintenance is the fan hinge. The hinge helps to support the weight of the fan and allows it to pivot so that the blades can catch all the grease and smoke.
If you notice that your exhaust fan is not working as efficiently as it used to, then it might be time to replace the hinge.
Ontario Hood Cleaning carries a wide range of exhaust fan hinges that are compatible with most makes and models. We also offer installation services so you don't have to worry about a thing.
Should you be interested in the repair and installation of exhaust fan hinges in Ontario, visit us at 559 Galt St, North Bay, ON P1B 6N2. You may also dial (866) 844-1981 for inquiries.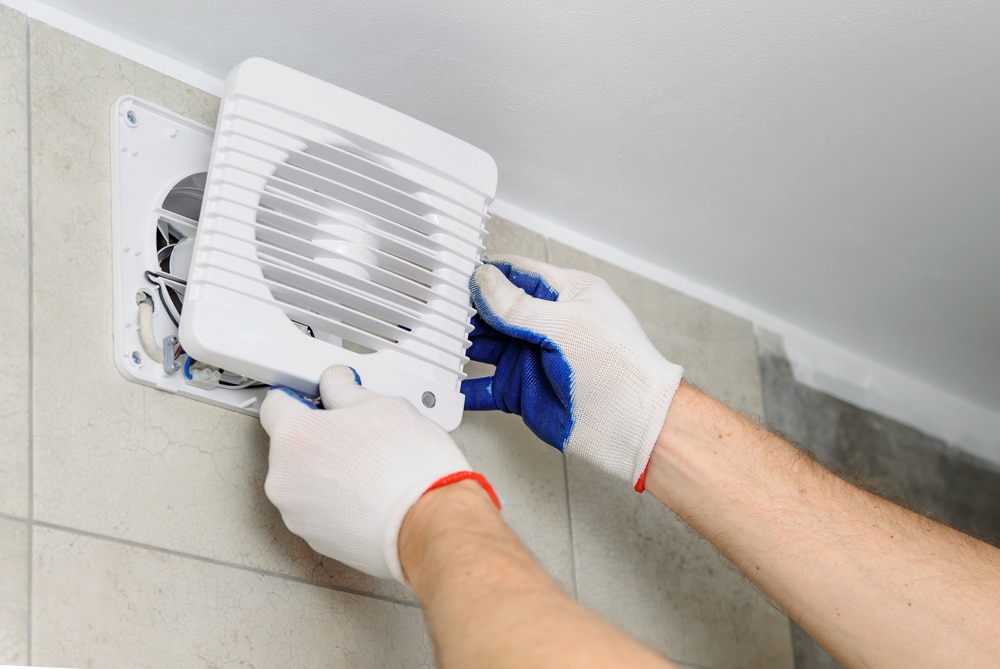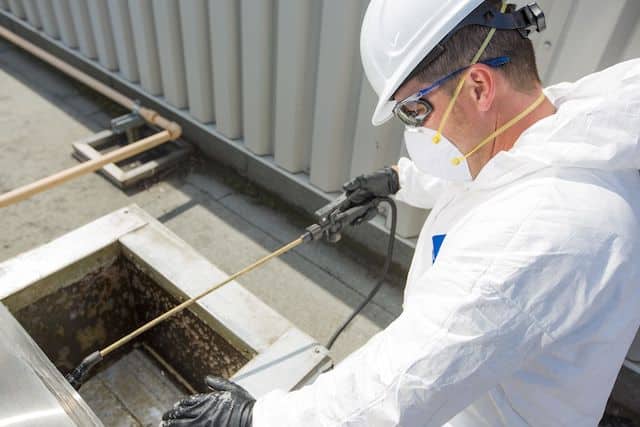 Rooftop Grease Control in Ontario Canada
The rooftop is easily one of the most neglected parts of a commercial kitchen. But did you know that it's also one of the most important? The rooftop is where the grease from your exhaust fans collects. And if left unchecked, this can lead to some serious repercussions.
One problem is that the grease will start to attract insects and vermin. This is not only a health hazard, but it can also lead to the deterioration of your building's structure.
Another problem is that the grease will eventually clog up your drainage system. When this happens, rainwater will start to back up and cause leaks in your roof.
To avoid all these predicaments, you must have a rooftop grease control system in place. And Ontario Hood Cleaning can help you with that. We offer a wide range of rooftop grease control products that are designed to keep your rooftop clean and free of grease.
We propose to you our installation services, so you don't have to do anything. We'll even give you a sweet deal for the package. Call (866) 844-1981 to learn more.
Commercial Kitchen Fire Protection in Ontario
Commercial kitchens are high-risk areas because of the presence of flammable materials. If a fire breaks out, it'll spread quickly and cause a lot of damage. Let Ontario Hood Cleaning inspects your premises and our technicians will provide a solution to improve your fire protection.
We offer a wide range of fire extinguishers that are designed for use in commercial kitchens. We also hand out installation and maintenance services, so you're covered from start to finish.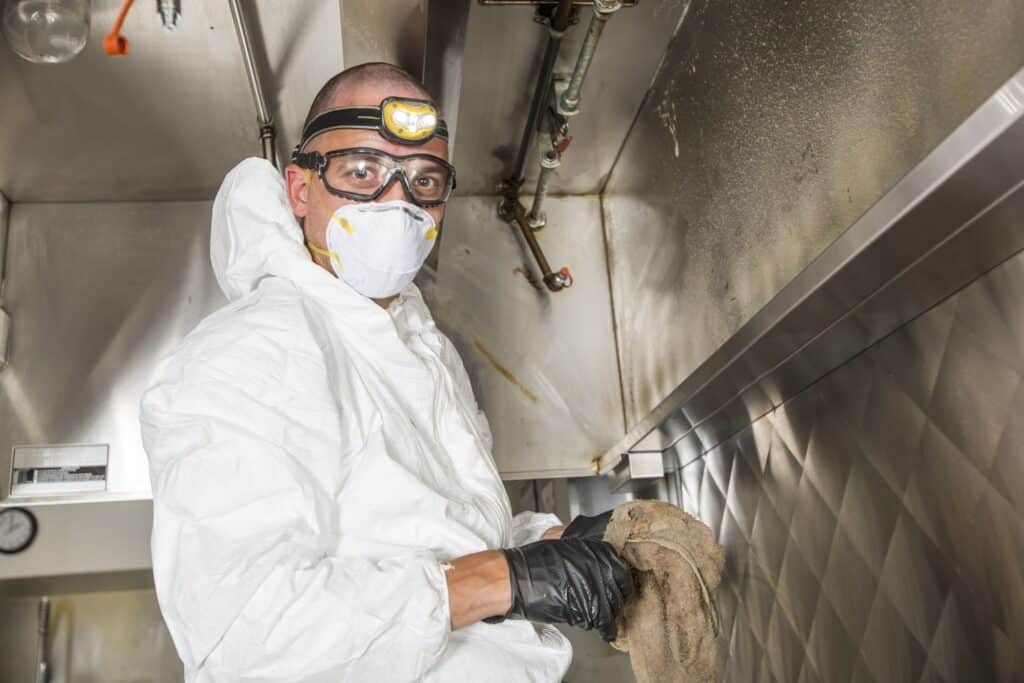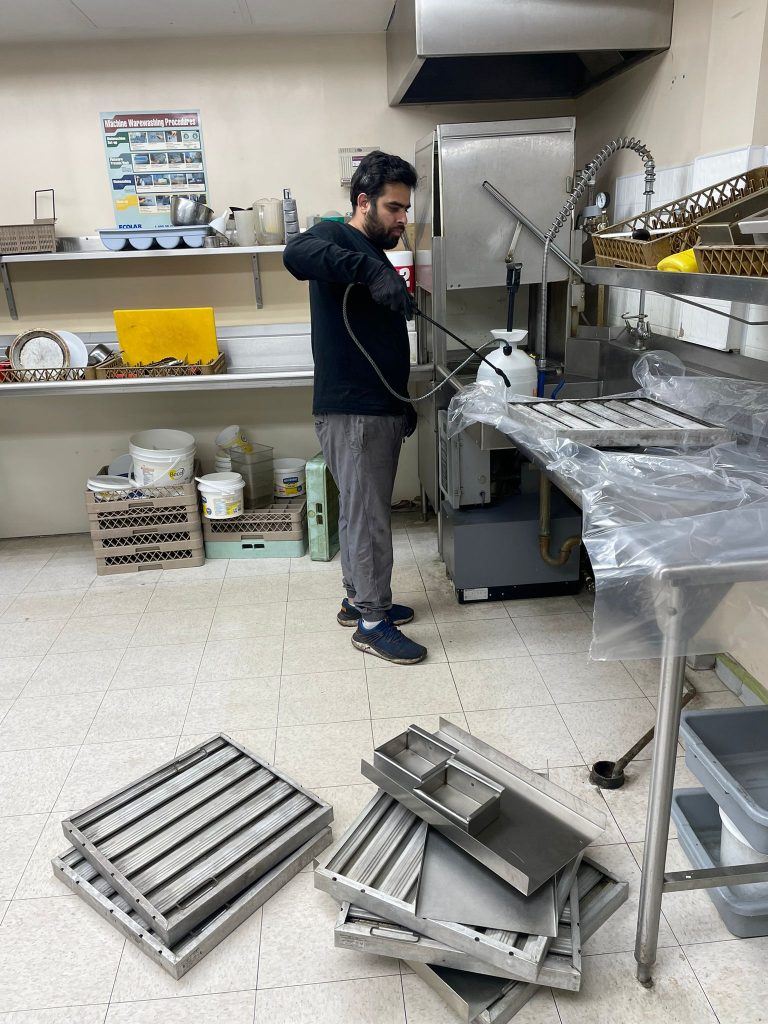 Power washing in Ontario restaurants
With our kitchen exhaust system cleaning service comes an optional power washing of your establishment's exterior. This is to ensure that your building is free of any grease or debris that might have been brought in by our technicians.
Power washing is also a cost-efficient way to maintain the cleanliness of your restaurant's facade. It removes dirt, grime, and other filthy things that can make your restaurant look unsightly.
If you're interested in our power washing services, call us at (866) 844-1981.
Frequently Asked Questions
How do you clean the kitchen exhaust?
The best way to clean a kitchen exhaust is to call a professional. However, you can also do it yourself by taking some preventative measures. Make sure to regularly clean your stovetop, hood, and filters.
You should also deep clean your exhaust fan every few months. To do this, take the fan apart and scrub it with a brush and soapy water. You can also use a vacuum with a hose attachment to clean the inside of the fan. Grease and dirt can build up over time, so keep your kitchen exhaust clean to prevent fire hazards.
How often should you clean the kitchen exhaust?
It is recommended that you clean your kitchen exhaust every three to six months. But if you notice a lot of grease or dirt build-up, you may need to clean it more often. Deep cleaning your exhaust fan every few months will help to keep your kitchen safe and free of fire hazards.
How do you clean a vent hood pipe?
To clean a vent hood pipe, remove the hood and unscrew the pipe. Then use a brush and soapy water to scrub the inside of the pipe to remove any grease or dirt build-up. You may also use a vacuum with a hose attachment to clean the inside of the pipe. After cleaning the pipe, replace it back into its housing and reconnect it to the ceiling.
What People Are Saying
See what our customers are saying about us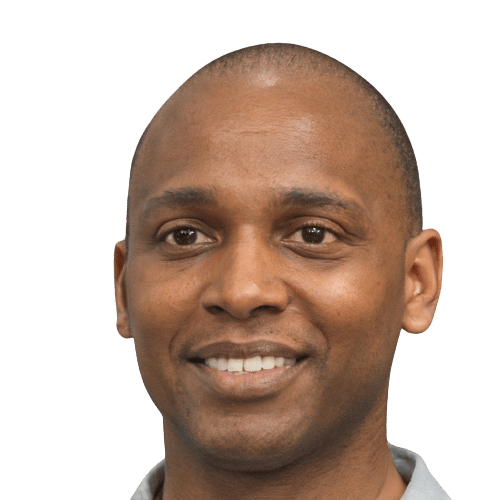 We own a restaurant in Windsor ON and hired this company to clean our overhead kitchen exhaust systems. They did an excellent job, we fast and thorough and gave us our certificate for insurance and our records. Thanks for a great job.
100% satisfied with the cleaning of our kitchen exhaust hoods. Thank you
Kudos to the team at Ontario Hood Cleaning really happy with how fast and efficient they were when cleaning our kitchen exhaust hoods keeping the mess to a minimum and completely cleaned up after the job was completed. Thank you.
Ontario Hood Cleaning
559 Galt Street, North Bay, ON P1B 5M6
(866) 844-1981