Hood Filters Maintenance and Replacement
Hood Cleaning & Kitchen Exhaust Cleaning Specialists serving Ontario Canada
*** We provide Health & Safety CERTIFICATE as per NFPA 96 code, before and after pictures will be provided after the completion of work.
*** We are NFPA #96 CERTIFIED Kitchen Exhaust System Cleaning Company.
*** WSIB and Liability Insurance will be provided before the start of work.
Did you know that a vital component of the ventilation system in your restaurant is a grease baffle filter? Using a filter of this kind helps to ensure that your cooking utensils and appliances remain free of grease and oil. It is essential to regularly clean and maintain your filters to ensure that they continue to function effectively in their intended capacity. In this piece, we are going to talk about the value of grease baffle filters as well as the proper way to clean and maintain them. In addition to this, we will offer some advice on how to diagnose and fix issues that arise with your hood system.
Hood Cleaning Areas Served around Ontario
Restaurant's Hood Filters in Ontario
They are one of the most crucial pieces of equipment in a commercial kitchen, and in order for them to operate correctly, they need to have the appropriate maintenance performed on them. The filters in the hood need to be cleaned and replaced on a regular basis. The filters also need to be cleaned routinely.
The most majority of hood filters are fabricated from stainless steel, and if maintained correctly, they are capable of lasting for many years. On the other hand, if they are not properly maintained, they may start to rust and eventually become worn out.
Add a header to begin generating the table of contents
Commercial Hood Filters in Ontario
They are an essential component of the ventilation system of a restaurant, as well as an essential component of any restaurant, which is why they are a significant part of the system.
There is not just one, but rather a wide variety of hood filters, each of which is designed for a certain function. The grease filter is the kind of hood filter that is most frequently used. The purpose of grease filters is to collect and eliminate oil from the air before it has a chance to congeal on the hood or other surfaces.
Charcoal filters are yet another frequent selection for range hood filters. Charcoal filters are manufactured specifically to eliminate smells from the surrounding air.
Hood filters need to be changed on a regular basis to guarantee that they continue to function properly and to avoid the accumulation of grease and stink.
Types of Hood Filters for Ontario Restaurants
There are several distinct varieties of hood filters that can be purchased, and each one comes with its own own set of advantages and disadvantages. The grease filter is the most common kind of hood filter, and its primary purpose is to capture vapors that contain grease and oil. These filters are normally constructed out of a mesh composed of aluminum or stainless steel, and they can either be used once or thrown away afterwards.
Sizing and Replacing your Hood Filters for Ontario Restaurants
The majority of vent hoods for kitchens come with filters that are designed to assist collect grease, smoke, and other airborne particles. The accumulation of dirt and grease on these filters over time can cause them to become clogged, which has the potential to have a detrimental influence on the air quality in your kitchen and might even result in fire dangers. Because of this, it is essential to inspect and clean your hood filters on a regular basis, or to replace them completely every few months.
Ontario's Commercial Hood Cleaning Services
Did you know that the majority of fires that start in kitchens originate in the vent hoods? Because of this, it is extremely vital to ensure that the hood filters in your restaurant are always tidy and well-maintained. But preventing fires isn't the only reason to keep your kitchen hood clean; doing so may also improve the quality of the air within your business, which can reduce the risk of illness for both your staff and your customers.
Maintaining your kitchen exhaust system at its optimal level of performance requires the assistance of a trained professional provider. They will have the necessary filtration capabilities to ensure that your system is clear of grease and any other impurities that may be present. A service that is performed effectively can also help your hood and filters last for a longer period of time. Get in touch with us right now to get further information on the expert restaurant hood cleaning services that we provide.
Frequently Asked Questions about Restaurant Hood Filters & Maintenance in Ontario Canada
What People Are Saying
See what our customers are saying about us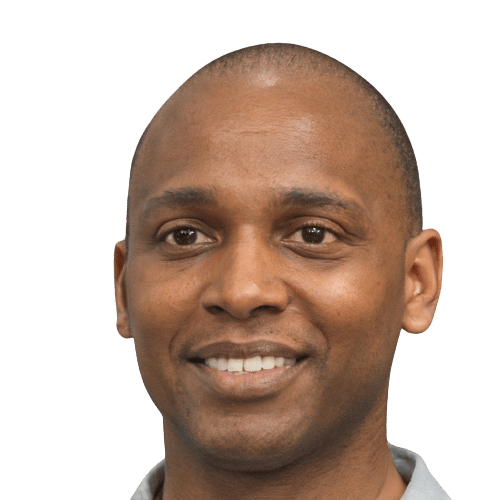 We own a restaurant in Windsor ON and hired this company to clean our overhead kitchen exhaust systems. They did an excellent job, we fast and thorough and gave us our certificate for insurance and our records. Thanks for a great job.
100% satisfied with the cleaning of our kitchen exhaust hoods. Thank you
Kudos to the team at Ontario Hood Cleaning really happy with how fast and efficient they were when cleaning our kitchen exhaust hoods keeping the mess to a minimum and completely cleaned up after the job was completed. Thank you.
When you clean the exhaust hoods and ductwork in the kitchen of your restaurant, any built-up oil or containments may be removed. This makes it possible to clear the air of odors and smoke. It is necessary to thoroughly clean exhaust fans, ducts, and plenums in order to eliminate the risk of fire that might be produced by the accumulation of grease in these areas. By cleaning them on a consistent basis, you can ensure that you are in compliance with the requirements of both your insurance policy and the National Fire Protection Association's Fire Code (NFPA 96). It is advised that you clean the kitchen exhaust hoods of your commercial restaurant once per year on average; however, this number can shift depending on factors such as the amount of foot activity in the restaurant and the climate.
Ontario Hood Cleaning
559 Galt Street, North Bay, ON P1B 5M6
(866) 844-1981