Exhaust Hood Cleaning Services
*** We provide Health & Safety CERTIFICATE as per NFPA 96 code, before and after pictures will be provided after the completion of work.
*** We are NFPA #96 CERTIFIED Kitchen Exhaust System Cleaning Company.
*** WSIB and Liability Insurance will be provided before the start of work.
Our organization specializes in the cleaning of restaurant hoods and exhaust systems throughout the province of Ontario. From installing rooftop grease containment units to changing exhaust fan hinges, our crew is qualified and well educated in the cleaning and disinfection of the hood exhaust systems while also eliminating any impurities from the system. We are certified and trained to clean and will offer before and after images for all parties. Please contact us right away for all of your business hood cleaning and rooftop grease containment cleanup needs.
Hood Cleaning Areas Served around Ontario
Kitchen Hood Cleaning in Ontario
Every commercial kitchen is obliged by law to have its kitchen hood cleaning exhaust cleaned on a regular basis. We provide food services to hotels, schools, restaurants, and any other type of commercial kitchen that provides food services. It is necessary to ventilate these kitchens because of the amount of smoke, fumes, and steam produced by the stove. On the interior of the hood's ductwork, there is frequently grease residue left behind. However, depending on the type of cooking done, different sorts of residue will be left behind, such as thick black fat when things are char broiled, sticky residue when Chinese food is created, and ash and soot in the ducting when a wood-burning stove is used, among other things.
In Ontario and the surrounding regions, Ontario Hood Cleaning is ready to supply you with a great cleaning service for commercial kitchens in restaurants, hotels, schools (including hospitals), cafeterias, and even food trucks.
As a restaurant hood cleaning service, we realise that the demands and expectations placed on us are quite high. Toronto-based Ontario Hood Cleaning is a proud supplier of certified kitchen exhaust system cleaning that is in compliance with NFPA #96 fire regulations and the requirements of all Windsor-area fire departments.
Our hood system specialists have received extensive training and certification. A complete kitchen cleaning provided by us will meet your insurance requirements for periodic cleaning of the kitchen exhaust system in your restaurant, in addition to providing you with our outstanding customer service.
Add a header to begin generating the table of contents
If the grease accumulation is not treated, it has the potential to spark a fire. A large number of restaurant fires are caused by grease fires. Time to start thinking about your kitchen exhaust cleaning needs again.
If you don't clean your exhaust system on a regular basis, a fire might engulf your vehicle. It all starts with the explosion of a stove flame. It will come into touch with the filters on the stove's hood at some time during its operation. After then, the filters will begin to illuminate!
A fan will draw air into the hood, passing it through hood filters and into the ducts, where the flames will be ignited by the heat from the flames. A large amount of oil residue inside the duct may act as fuel and cause the fire to spread up the duct and out the other end of the building.
Ontario Hood Cleaning will clean your hood for you if you want to avoid an exhaust fire. Contact us today to schedule an appointment. You can engage us semi-annually for your inspection, cleaning, and thorough reports for insurance purposes and piece of mind in order to be in compliance with NFPA #96 code.
In addition to hood cleaning, Ontario Hood Cleaning provides a variety of other services. In addition to providing cleaning services for restaurant equipment, such as steam cleaning and pressure washing, we can also do preventative maintenance on exhaust fans, such as filter replacement, exhaust fan hinges, rooftop grease containment, and cooking oil filtering. Despite the fact that we specialise in exhaust hood cleaning, we are committed to assisting business owners in whatever way we are capable of.
We can assist you in restoring your kitchen to its previous radiance and lustre. An immaculate kitchen will immediately impress customers, supervisors, and inspectors, amongst other stakeholders.
Please contact us as soon as possible if you want kitchen cleaning services in the Windsor region or any of the neighbouring locations. We will work with you to arrange a time that is convenient for both of of us.
We take our responsibilities as commercial kitchen managers extremely seriously, given the importance of commercial kitchens. We will inspect and clean the whole system to ensure that it complies with NFPA Standard-96 and local health regulatory requirements. We will go over the whole system, from the roof exhaust fan to the ducting in between, for any problems. When it comes to meeting your commercial kitchen needs, you can count on us.
Restaurant Hood Cleaning in Ontario
Knowing how quickly time passes, it is easy to overlook the dangers of grease accumulation in restaurants, which is why they are the most common form of fire in restaurants. Our kitchen exhaust system cleaners are well-trained and knowledgeable in their field. They may examine the kitchen exhaust system's concealed compartments to see whether or not there is anything that might pose a fire hazard. It is our goal to educate you on how to avoid this in the future, as well as what to look out for. Following that, we'll get down to business.
Ontario Hood Cleaning is the company to call for all of your restaurant hood cleaning requirements in Ontario and all of Canada.
Kitchen Exhaust Hood Cleaning in ON
Is it time to clean and maintain your commercial kitchen exhaust hood?
What factors should you consider before deciding whether or not to hire a restaurant hood cleaning service? The majority of commercial kitchen regulations require that the hood system be cleaned and maintained on a regular basis. Every kitchen, on the other hand, is distinctive. Are you planning to clean your kitchen or are you just thinking about it? We've put up some suggestions just for you. Some signs that your kitchen exhaust system is in need of cleaning or repair include the following:
– Grease residue apparent after normal cleaning
– A strong grease odor emanating from the range hood or ducts.
– You can't remember the last time you had a professional cleaning done because of a noisy exhaust fan. Grease streaks may be seen on the roof (if you notice them).
Some of these signs may signal the presence of a grease fire or other potential hazard to the home. Grease on a roof quickly deteriorates it. Within a short period of time, your roof has developed leaks and collapsed. Increased grease build-up not only increases the risk of fire and corrosion, but it also attracts insects and foul odours. That is why professional cleaning and maintenance of your industrial kitchen exhaust system are essential.
Commercial kitchen cleaning is required by fire marshals, insurance companies, and health inspectors, among others. Every 90 days, restaurant owners should employ a reputable cleaning agency to take care of their establishment. Because every restaurant is different, check with your insurance company or the local health agency for further information.
Commercial Kitchen Exhaust Hood Cleaning Near Me
Being in charge of a commercial kitchen or restaurant may be a difficult experience. It's similar to being backstage during a performance. You go into the dining room with a huge grin on your face, and you're pleased because that's exactly what the customers expect of you. That's how we view things around here. Maybe I went a little far with the drama. In the midst of the (understandably) frenetic activity in the kitchen, it's easy to overlook things like required kitchen hood cleaning.
Ontario Hood Cleaning is a company that specialises in the cleaning of kitchen exhaust systems. We provide support to a large number of local businesses in the maintenance of their kitchen exhaust systems.
The kitchen hood exhaust system in your restaurant is quite important. It helps to keep grease odours and smoke out of the air in the restaurant. It also helps to lessen the risk of fire. Failure to keep a regular kitchen hood cleaning regimen, on the other hand, may put your company's operations in jeopardy.
Food safety officials, insurance companies, and health boards all mandate that kitchen exhaust systems be cleaned on a regular basis. A buildup of grease in a commercial kitchen hood system has the potential to spark a fire. grease fires are among the most common and noxious of all the fires that may occur in commercial kitchens.
A grease fire is sparked by combustible grease deposit on the surface of the pan. Because grease is a liquid that spills, it spreads quickly once it is ignited. A grease fire cannot be extinguished with water. Grease fires that spread uncontrollably may soon demolish a commercial restaurant's building.
Hood Vent Cleaning Ontario
All of Ontario Hood Cleaning's employees go above and beyond to ensure that each and every one of its clients receives the best exhaust hood cleaning service possible. We fully clean the hood's inside, all the way up to the fan unit, which is positioned at the top of the hood's interior. The quality of our work is guaranteed, and we will refund your money if you are not satisfied.
Kitchen hoods will be properly scrubbed, cleaned, and degreased by our personnel, and they will be restored to their original state. When it comes to cleaning grease hoods or condensate hoods, we have the knowledge and equipment to get the job done right the first time. You'll be shocked at what we can do if you give us the challenge. While the hood is being serviced, our technicians will place a protective cover over the area to prevent your floor from being contaminated with grease or other liquids.
Upon request, we may also provide photographic documentation of the whole sanitation operation, both before and after it has been successfully finished. This is an excellent approach to demonstrate all of the hard work that has gone into the project for the sake of quality control and insurance.
The greatest part is that Ontario Hood Cleaning will work around your schedule in order to prevent disrupting your customers, staff, or otherwise interfering with the usual operations of your business, which is quite important.
If you own any business property in Ontario, you should have this phone number (866) 844-1981 saved in your phone's contacts. In addition to serving the province, we will continue to service the neighbouring territories. You may also contact us by filling out the contact form that has been provided. We guarantee to give the best hood cleaning services in town at the most reasonable pricing in the shortest amount of time.
What People Are Saying
See what our customers are saying about us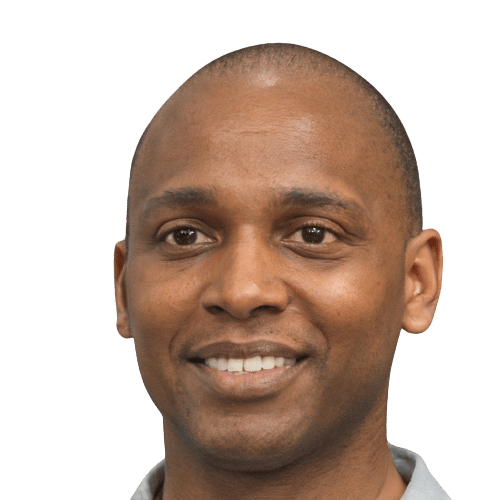 We own a restaurant in Windsor ON and hired this company to clean our overhead kitchen exhaust systems. They did an excellent job, we fast and thorough and gave us our certificate for insurance and our records. Thanks for a great job.
100% satisfied with the cleaning of our kitchen exhaust hoods. Thank you
Kudos to the team at Ontario Hood Cleaning really happy with how fast and efficient they were when cleaning our kitchen exhaust hoods keeping the mess to a minimum and completely cleaned up after the job was completed. Thank you.
Ontario Hood Cleaning
559 Galt Street, North Bay, ON P1B 5M6
(866) 844-1981