Hood Cleaning & Kitchen Exhaust Cleaning Specialists
serving Barrie, Ontario Canada.
*** We are NFPA #96 CERTIFIED Kitchen Exhaust System Cleaning Company.
*** We provide Health & Safety CERTIFICATE as per NFPA 96 code, before and after pictures will be provided after the completion of work.
*** WSIB and Liability Insurance will be provided before the start of work.
Get Your Free Hood Cleaning Estimate
In Ontario, Are You Searching for an OUTSTANDING Hood Cleaning Company to Work With?
For restaurants, hospitals and all institutions our commercial cleaning services include restaurant kitchen exhaust cleaning, hood cleaning,
rooftop grease containment, filter cleaning and replacement, and the cleaning and disinfection of all restaurant equipment. 
Hood Cleaning Areas Served around Ontario
Exhaust Hood Cleaning Service in Barrie
You need to locate a reputable business that can maintain and clean your kitchen exhaust hood system on a regular basis now that you've spent thousands of dollars on renovations and new cooking equipment for your dream restaurant.
For over ten years, we've offered service to commercial restaurants, childcare centers, churches, hotels, fast-food restaurants, hospitals, long-term care facilities, institutions, and food trucks, among other places.
We are completely compliant with and knowledgeable about the NFPA #96 fire code, and we follow it to the letter while cleaning our clients' kitchens. Every commercial kitchen cooking equipment should be fitted with an exhaust and fire protection system that meets or exceeds industry criteria, according to their norms.
Commercial kitchen cooking equipment should have exhaust and fire suppression systems, and it should be cleaned, serviced, and maintained according to the manufacturer's instructions, but you should also consider the restaurant's usage and volume of cooking.
Our most discerning customers and chefs count on us to get the job done perfectly the first time. Our qualified Professional Exhaust Cleaning Technicians professionally clean the exhaust system (PECT). During the cleaning procedure, all hoods, fans, ducts, and other equipment will be stripped down to bare metal. We endeavor to go above and above to ensure your and your company's safety. We will give detailed service records and images of the work done as proof of our devotion in safeguarding and sustaining your company. The friendly customer service professionals from Barrie Ontario Hood Cleaning will not disturb your business.
Add a header to begin generating the table of contents
In a commercial kitchen, a schedule for cleaning and checking the exhaust hood system should be established, and the system should be cleaned and evaluated on a regular and planned basis.
– For solid-fuel cooking systems that require monthly maintenance.
– It is recommended that systems with high volume operations, such as a 24-hour restaurant or a kitchen that conducts a lot of charbroiling or wok cooking, be serviced periodically.
When it comes to kitchens that make little amounts of food twice a year.
– Once a year for kitchens that only prepare a little amount of food. This is true, for example, of childcare facilities, camps, churches, and seasonal companies.
Grease must be monitored since it can contaminate your kitchen equipment and become a fire hazard if not dealt with immediately. The solution is our exhaust hood cleaning service. Call right now.
When grease deposits are found within the exhaust system after an investigation, such spots must be cleaned by professionals with skilled technicians, according to the National Fire Protection Association's Code 96 (National Association of Fire Protection).
In the province of Ontario, we are a fully certified, bonded, and insured firm that specializes in kitchen exhaust system cleaning. We give a certificate of completion for you to submit to your insurance company.
Are you seeking for the best business in Barrie, Ontario to clean your kitchen exhaust system? You've come to the right place. Hood Cleaning Ontario has been cleaning exhaust hoods for a number of years. Without a doubt, our consumers have expressed their gratitude for the diligence and expertise with which we perform our work.
Barrie Commercial Kitchen Exhaust Cleaning
As a restaurant or business owner, you realize how critical it is to keep not just your kitchen cooking equipment in good operating condition, but also your kitchen exhaust system clean on a regular basis. The failure of your kitchen exhaust system as a consequence of poor maintenance might result in the kitchen being shut down. The accumulation of grease, along with a spark, can cause a fire, putting you, your team, and your customers in danger.
Commercial kitchen exhaust systems are cleaned and disinfected in Barrie, Ontario. Today is the day when Hood Cleaning Barrie Ontario is ready to thoroughly clean your commercial kitchen exhaust system!
Cleaning your kitchen exhaust hood should be done at least once a year, according to the Fire Marshal of Barrie, Ontario.
In order to stay compliant and preserve or secure your insurance coverage, your insurance provider may need you to demonstrate that you clean your restaurant hoods on a regular basis.
Allow Barrie Ontario Hood Cleaning to demonstrate how professional our services are, as well as how quick and efficient our crew is.
Commercial Kitchen Cleaning for Barrie Ontario Restaurants
Our company guarantees that your facility will meet all of its hygiene and cleanliness standards. Our skilled teams are outfitted with some of the most advanced technology available, all in order to keep your kitchen and equipment spotless. Furthermore, our employees always use environmentally friendly products to minimize any negative effects on the environment. Our attention on environmental friendliness allows us to save as much water as possible throughout the cleaning process and to work without leaving dangerous residue.
Working with us guarantees you the best commercial kitchen cleaning service available.
We offer a skilled and well-trained commercial kitchen cleaning crew in Barrie, Ontario, to satisfy all of your cleaning needs.
Come to Barrie Ontario Hood Cleaning for the best possible clean, whether your restaurant kitchen requires a full cleaning or ongoing commercial kitchen cleaning services. Restaurant and bar owners from all throughout the province use Barrie Ontario Hood Cleaning to keep their kitchens spotless. To ensure that your commercial kitchen is clean and ready for the next shift, we use only the safest hospital-grade cleaning products and specialized disinfection techniques, all while adhering to the strict cleaning requirements required by law.
Our team is well-versed in the needs of the food business, and we work with restaurant owners to develop a commercial kitchen cleaning plan that meets their specific requirements while staying within their budget. Our services may be tailored to ensure that only the areas you want are cleaned on the schedule you choose!
Contact us right now for more information about our restaurant cleaning services. To get started, request a free quotation on your cleaning services now!
Rooftop Grease Containment in Barrie Ontario
For a variety of reasons, roof top grease containment should be a top priority for every restaurant owner or general manager. We will inspect your roofing conditions on a regular basis as part of your Grease Management Program. The condition of the roof will always be noted on the after-service report at the time of service. We will provide recommendations on how to prevent future grease buildup on the roof, as well as images for your insurance provider and owner.
Installing a grease containment system on your restaurant exhaust fan is the first line of defense against rooftop grease damage. However, as a result of regular exhaust fan cleaning and maintenance, you may find oil leaks that need to be addressed.
The presence of slippery rooftop grease may increase the risk of injury to people or contractors operating on the roof. Furthermore, if grease is not removed promptly, the acidic compounds in it may cause damage to the roof.
Commercial kitchens are subjected to a lot of activity, stress, and scrutiny. Chefs and restaurant owners have certainly spent thousands of dollars on cooking equipment, which includes anything from grills and deep fryers to rotisseries and woks, to mention a few.
Grease will invariably be discharged into the environment by such machinery. To move the odor up and out of the kitchen, cooking hoods, kitchen exhaust fans, and ductwork are all employed. As part of a rooftop grease cleanup strategy, frequent roof inspection and maintenance should be undertaken.
The need of routine rooftop grease containment system maintenance and upkeep is well understood by restaurant owners and managers. They understand how important this is for maximizing the efficiency of their rooftop grease containment systems. Rooftop grease containment systems require routine maintenance to ensure that they continue to work as intended.
Exhaust Fan Hinges and Installation in Barrie
Any restaurant exhaust fan that serves a kitchen grease exhaust must be equipped with an exhaust fan hinge kit in order to work correctly. This is a necessity in all structures, according to the National Fire Protection Association's NFPA #96 fire code rules. Many fire marshals and local regulations, as well as insurance companies in many circumstances, demand exhaust fan hinge kits. So, what exactly is the benefit of keeping a hinge kit on hand? The following details will help you better comprehend the benefits of exhaust fan hinge kits. To begin, it is critical to comprehend the function of an exhaust fan hinge kit.
What is an exhaust fan hinge kit's purpose?
Hinge kits for restaurant exhaust fans come in a range of shapes and sizes, but they all serve the same purpose. A movable junction is produced by connecting the exhaust fan to the curb with a hinge, allowing for simple opening and closing of the exhaust fan. To keep the fan from tilting back too far from the ceiling, hinge kits will contain a chain attachment, a locking pin, or some other mechanism. They'll almost always contain a hold open retainer to keep the hinge in a locked open position and prevent it from falling back into place.
What are the benefits of having exhaust fan hinges installed in your restaurant?
So, what are the benefits of including a hinge into your fan design? Although it is self-evident that adding an exhaust fan hinge kit will ensure that your commercial kitchen hood system is legal, there are numerous other benefits to doing so.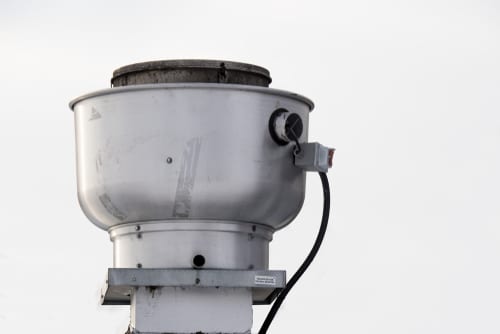 Examining, cleaning, and repairing your exhaust fan is safer and easier with this tool.
The restaurant sector relies heavily on upblast fans to help remove grease-laden air, smoke, and heat from the kitchen. Because your rooftop fan works so hard, it's vital that you keep it in good operating condition and properly clean it after each use. This will necessitate the use of an exhaust fan hinge kit.
Hinge kits eliminate possible safety hazards while giving easy access to the fan's interior for examination, cleaning, and maintenance. The fan can be maintained open at the right angle and in a fixed position thanks to their design. With a hinge kit installed, no one will need to remove a heavy, greasy fan, which might cause the fan to fall onto a foot or other body part.
Finally, by making it simple to clean and repair your exhaust fan, you can protect your restaurant from fire hazards while also ensuring that your ventilation system remains functional and efficient. Furthermore, you will have less rooftop grease to deal with in the future since you will be able to keep your exhaust fan clean.
Hinge kits are an investment that pays off handsomely.
Purchasing a hinge kit is an investment in your restaurant as well as the people who work there. The necessity of installing a high-quality hinge kit on your rooftop ventilator cannot be overstated. Whichever exhaust fan hinge kit you install, you can rest assured that it will be a wise purchase.
Power Washing for Barrie Ontario Restaurants
Our developed cleaning methods at Barrie Ontario Hood Cleaning remove grease and flammable residues from the interior surfaces of the restaurant kitchen hood, filters, ductwork, and exhaust fans, ensuring that the restaurant complies with all applicable local, provincial, and National Fire Protection Association codes. The placing of a Certificate of Compliance decal on the restaurant kitchen hood canopy in plain view of the Fire Marshall, health department, or insurance company completes the restaurant hood cleaning procedure.
Power washing services are provided by Hood Cleaning Barrie Ontario around the region.
Hood Cleaning Barrie Ontario can clean your restaurant's kitchen floors, hoods, and more properly. Cleaning kitchens, restaurants, cooking equipment, and exhaust hoods are all part of our strict requirements. No work is too large or too little for us, regardless of the type of restaurant you operate or manage. Cleaning kitchens and other areas can be done in a variety of ways. For extensive cleaning, they include power washing or pressure washing industrial systems.
If you want your kitchen to seem brand new again, you'll need to use steam cleaning, power washing, or a mix of the two. We can do both, fortunately for you. There's no need to call another pressure washing business in Barrie, Ontario because we provide it as a standard service after determining that it was the most efficient technique to clean and de-grease. Steam any kitchen equipment first, then power wash it to remove all filth, grease, and other contaminants.
We also pressure wash the outside of your restaurant, including the sidewalk or parking lot, to properly wow your dining guests. The opinions of strangers about your restaurant are crucial; it's a no-brainer. You need a company that can manage everything in Barrie, Ontario. We promise you'll be delighted since we clean with industrial quality and approved chemicals, a strong vacuum, and pressure washing equipment.
When it comes to municipal inspections, you'll want to get the highest possible score, especially if you work in a commercial kitchen or a high-end restaurant. Without inflicting any harm, high temperatures are utilized to fully disinfect all kitchen equipment, floors, and appliances.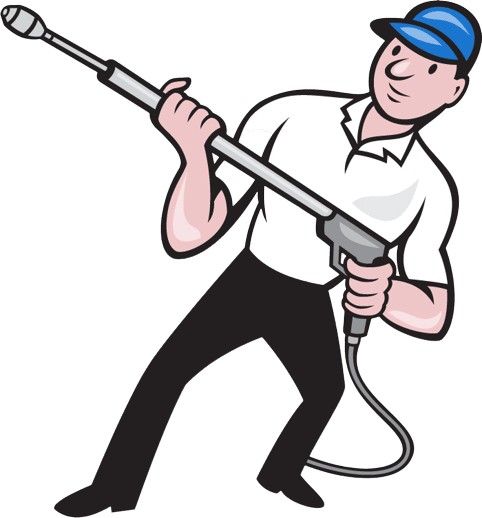 NFPA #96 Fire Code in Barrie Ontario
The National Fire Protection Association (NFPA) established the NFPA 96 standard to offer preventative and operational fire safety standards for commercial culinary operations, with the purpose of decreasing the potential fire hazards associated with such activities.
The NFPA 96 Standard for Ventilation Control and Fire Protection of Commercial Cooking Operations Standard for Commercial Kitchen Ventilation Control and Fire Protection must be followed when removing smoke and grease-laden vapors from commercial cooking equipment.
Thousands of fires occur each year in restaurants and bars, posing a serious risk of injury, death, and property damage. The National Fire Protection Association (NFPA) has established a comprehensive set of requirements for commercial kitchen design, installation, operation, inspection, and maintenance in its NFPA 96 Standard for Ventilation Control and Fire Protection of Commercial Cooking Operations.
The standard includes fans, stove exhaust hoods, grease removal devices, cooking exhaust systems, fire suppression systems, and clearance to combustibles, among other things. Both public and private kitchens, as well as commercial culinary businesses that utilise home cooking equipment, are included.
Commercial Kitchen Fire Protection in Barrie Ontario
A restaurant's worst foe is fire. Not only can your firm suffer significant losses as a consequence of your failure to take proper safeguards against the possibility of a commercial kitchen fire, but you may also be held accountable for damages.
Flames are a real danger, but before I add to your fears, let me comfort you that 99.99 percent of fires are preventable. Because we all have unpleasant days from time to time, 0.01 percent was left out.
In any case, why do so many fires happen when they might be easily avoided? Between 2011 and 2013, the US Fire Administration extinguished more than 5,000 commercial restaurant fires (USFA). I want to emphasize that these were costly fires, with damages totaling more than $116 million. Several people were killed in the fires. Crazy! So, what can restaurants do to keep their establishments safe from fires?
If you own or run a restaurant or commercial facility in Barrie, Ontario, Canada, the first company you should call for a free, no-obligation quote to check your restaurant's compliance and safety is Hood Cleaning Barrie Ontario.
Disinfection & Sanitization Services for Barrie Ontario Commercial Restaurants
Hiring professional restaurant cleaning services is the best option for those who are short on time or wish to relieve their staff of their responsibilities. Keeping a restaurant clean may help boost sales while also reducing the risk of diseases including food poisoning. It also adds to the construction of safer working conditions and a friendly environment at the facility, which is helpful.
Barrie Ontario Hood Cleaning offers the highest-quality cleaning services and is a leading provider of restaurant cleaning solutions. We have the commercial/industrial equipment needed to clean and disinfect your facilities correctly. We can work on small and large-scale kitchens, and we'll make sure there's no waste, pathogens, or pollution left behind after we're done.
Professional cleaning services for restaurants produce excellent results. There are a number of reasons why you should invest in a trustworthy and competent restaurant cleaning service.
Keeping illnesses at bay: Inadequate or infrequent cleaning will not provide total cleanliness and sanitation. Viruses and bacteria will not spread throughout the establishment if professional cleaning and sanitizing services are used.
Restaurants are exposed to regular health inspections and must follow regulatory bodies' laws and regulations. Maintaining public health requires preventing health inspectors from finding anything during their checks. If you engage professional cleaning services, you may avoid losing any points for being dirty.
Inviting visual appeal: First impressions are crucial for any business. Customers feel more at ease in a restaurant that is clean, fresh, and safe. Professional cleaners ensure that the cleaning services supplied include all aspects of cleaning and that the best results are obtained at all times.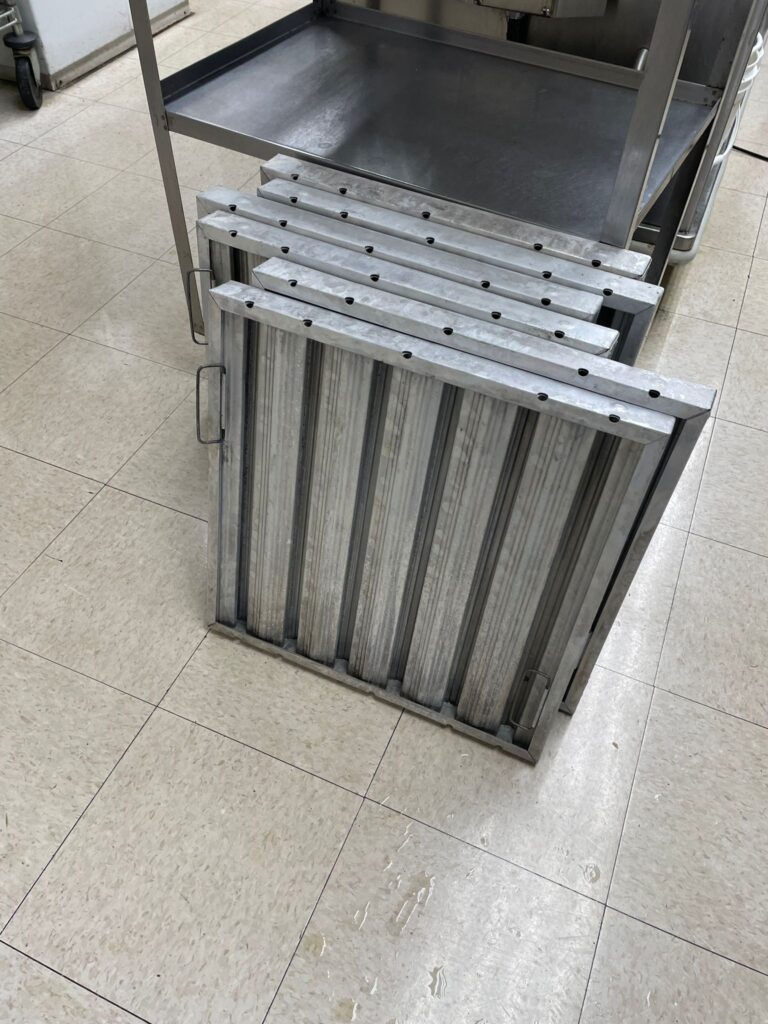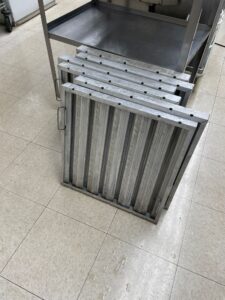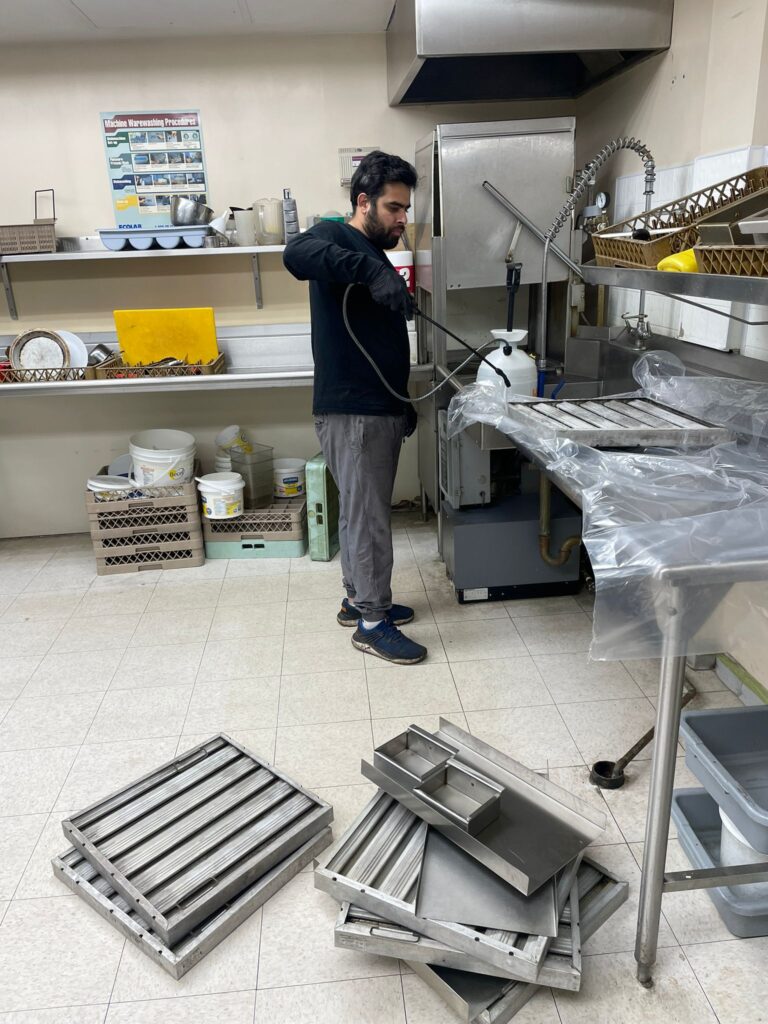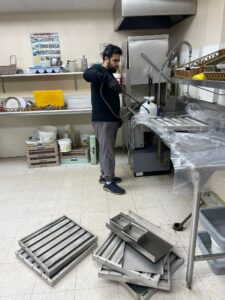 Hood Filters Maintenance & Replacement in Barrie Ontario
The first line of defense against contamination in a restaurant's grease management and exhaust ventilation system is filters. They serve a dual role by preventing flames and flammable debris from entering the exhaust duct while also collecting grease-laden fumes produced by cooking equipment. If the grease was not collected and removed quickly, it would build up in the ventilation system and pose a serious fire risk.
Filters are not only necessary, but also mandated by the National Fire Protection Association (NFPA), the International Fire Code (IFC), insurance companies, and fire and health inspectors on a regular basis. This underlines the need of obtaining the correct hood filters and maintaining them in excellent operating order over time. A well-kept set of filters adds to a cleaner and more pleasant kitchen, in addition to lower power bills and reduced strain on the exhaust system engine.
Hood Cleaning Barrie Ontario provides hood filter maintenance and replacement.
In a commercial kitchen, changing, cleaning, and maintaining hood filters on a regular basis is critical. Hood filters, also known as grease baffle filters, are an important element of the exhaust system because they prevent grease vapor from entering the hood ducts and causing damage. The best approach to keep your kitchen and crew safe from grease fires is to maintain, replace, and clean your exhaust hood filters. Restaurants in Barrie, Ontario can benefit from hood cleaning.
All hood filters will be removed by our qualified personnel. They'll clean it down to the bare metal, removing any built-up oil and debris. Our staff will reinstall the filters after cleaning the complete kitchen exhaust hood system.
Food Truck Hood/Exhaust Cleaning Barrie Ontario
Food truck hood and exhaust cleaning services are provided by Hood Cleaning Barrie Ontario.
You or a hired expert can clean the hood and kitchen of your food truck, but how much time do you really have? You'll also need to purchase chemicals and store them safely. Inquire about the health department in Barrie, Ontario, as well as your insurance carrier's preferences. Visit understand more about what we do, go to our 'About' page.
Hood Cleaning Barrie Ontario, a company that services companies, restaurants, institutions, and event centers, cleans all types of hoods and exhaust systems.
We collaborate with a number of service companies to keep the hoods of food trucks clean. We operate in a variety of settings, including schools, hotels, universities, churches, and, of course, large kitchens.
To begin, our experts will cover any nearby surfaces with plastic to prevent the walls and floors from stains. Exhaust and grease pans are removed, as well as any excess oil (we dispose of it in our own containers, so you don't have to).
After wiping each filter and pan clean, we'll use degreaser to carefully scrape away any leftover dirt and oil. After the pieces have been soaked in hot water, we'll clean and de-grease the exhaust hood. Your hood will then be dried and reattached.
What People Are Saying
See what our customers are saying about us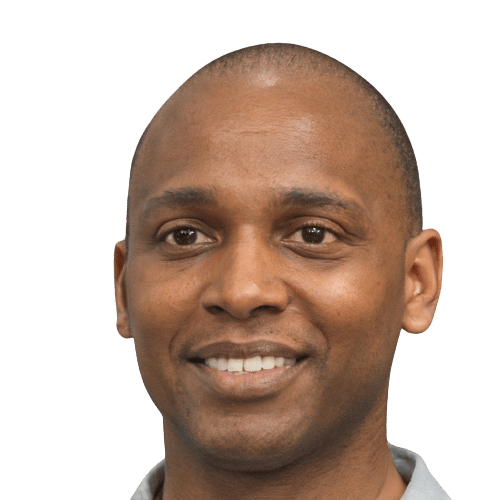 We own a restaurant in Windsor ON and hired this company to clean our overhead kitchen exhaust systems. They did an excellent job, we fast and thorough and gave us our certificate for insurance and our records. Thanks for a great job.
100% satisfied with the cleaning of our kitchen exhaust hoods. Thank you
Kudos to the team at Ontario Hood Cleaning really happy with how fast and efficient they were when cleaning our kitchen exhaust hoods keeping the mess to a minimum and completely cleaned up after the job was completed. Thank you.
Ontario Hood Cleaning
559 Galt Street, North Bay, ON P1B 5M6
(866) 844-1981